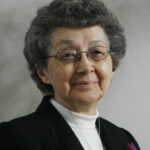 Remembering Sister Casilda Chavez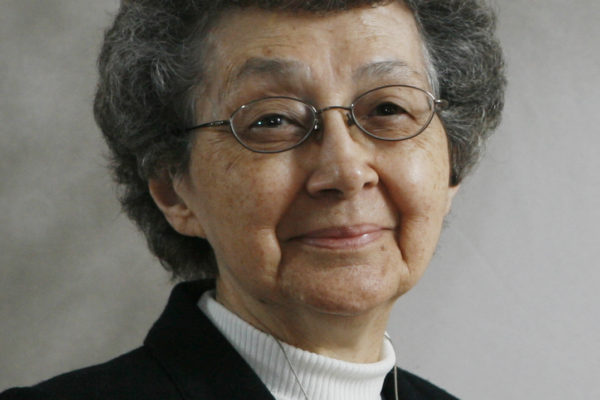 Sister Casilda Chavez, a Franciscan Sister of the Congregation of Our Lady of Lourdes, Rochester, MN, died at Assisi Heights June 17, 2019.  
Margaret Mary Chavez was born February 22, 1922, in San Pablo, Colorado, to Policarpio and Mary (Lucero) Chavez. She entered the Sisters of St. Francis in 1942 from Most Precious Blood Parish in San Luis, Colorado. Sister Casilda made first vows in 1945 and perpetual vows in 1948.  She received a Bachelor of Science degree in Elementary Education, in 1965, from the College of St. Teresa, Winona, Minnesota.
From 1945 to 1983, Sister Casilda served as an elementary education teacher at various Catholic schools in Minnesota: Sts. Peter and Paul in Glencoe; St. Columba in Iona; St. Gabriel in Fulda; St. Peter in Rose Creek; Cathedral School in Winona; and St. Peter in North St. Paul.  In Rochester, she taught at St. John School and St. Francis School.  In 1983, she moved to Assisi Heights where she served as Office Assistant and Mail Clerk for twelve years, and as Librarian for four years.  Sister Casilda retired from active ministry in 1999, and served the Franciscan Community, Church and world through prayer.
Sister Casilda is survived by her Franciscan Sisters with whom she shared life for seventy-seven years, and a sister, Helen Snyder of Albuquerque, N.M. and several nieces and nephews.  She was preceded in death by her parents, one brother, Tom Chavez, and four sisters: Pat Lobato, Lola Romero, Ana Maria Romero and Agatha Oravez.
The Funeral Mass will be Friday, June 21 at 11:00 a.m. in the Chapel of Our Lady of Lourdes at Assisi Heights. Visitation one hour prior. Burial will be at Calvary Cemetery, Rochester.
Memorials are suggested to the Sisters of St. Francis, Office of Mission Advancement, Assisi Heights, 1001 14th St. NW, Rochester, MN  55901.