Tours are scheduled most Mondays at 2:00 PM and Saturdays at 1:30 PM, unless other events or holidays preclude that schedule.  Special group tours are available upon request.  No admittance fees; however, donations are welcomed and appreciated.  Require reservations in advance.
To make your reservations for a tour, call 507-282-7441. There is no charge for the tour, however donations are welcomed and appreciated! 
Preregistration is required at least 1 day in advance.   Register early, as tour group size is limited.
Call  507-282-7441, ask for Sister Alice. 
Aerial Tour of Assisi Heights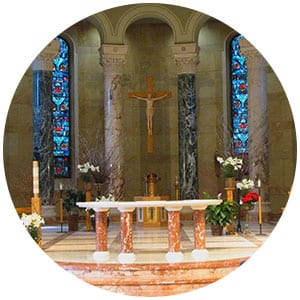 Mass is held most Sundays thru Thursdays in Our Lady of Lourdes Chapel at 11:00 AM.
All are welcome!
In addition to our regular Sunday through Thursday liturgy schedule, on occasion, we will celebrate liturgy on the Fridays. Please call the reception desk to inquire: 507-282-7441.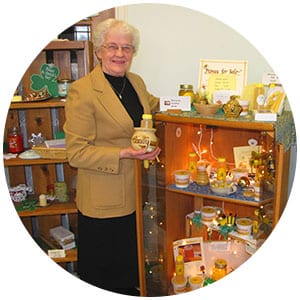 The Gift Shop is open seven days a week from 12:15 PM – 1:15 PM.
Please ask for a Visitor's Pass at the reception desk.
Our gift shop sells Assisi Heights Honey, handcrafted items, cards and artwork created by our Sisters and Cojourners, as well as books and DVDs about our Congregation.