Tours of Assisi Heights are available on Mondays and Thursdays at 2:00 pm and Saturdays at 1:30 pm.
Register early, as tour group size is limited. Preregistration is required at least 1 day in advance. 
No fee is required, however donations are appreciated!
Call  507-282-7441, ask for Sister Alice. 
Visitors on the grounds of Assisi Heights must first check in and register with the receptionist in the lobby.
Bow hunting season for deer is September 16-December 31, 2023.
For safety purposes, under no circumstances is hiking allowed in the wooded areas at Assisi Heights during this period.
Thank you for your understanding.
John Dols, Director of Facilities
https://rochesterfranciscan.org/bow-hunting-season/
PLEASE NOTE: 
Mass is open to the public on Sundays, Wednesdays, and Thursdays at 11am.
Also, in the case of future outbreaks or large exposure events, more restrictive measures (such as masking) may be put back in place as a means to prevent the spread.
We appreciate your understanding!
Sister Tierney Trueman, Congregational Minister/President
Aerial Tour of Assisi Heights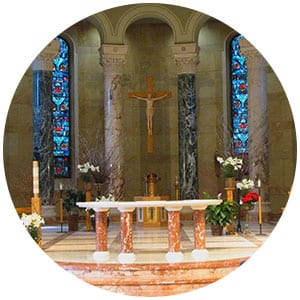 Mass is open to the public. 
Mass is held Sundays, Wednesdays and Thursdays at 11am. Masks are optional.
For those unable to attend in person, we  invite you to attend "virtually!"
Here is the link to view via livestream:  https://us02web.zoom.us/j/88367423126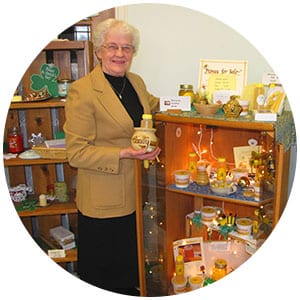 Gift Shop hours are:
Tuesdays, Wednesdays, and Thursdays from 12:15 – 1:15 pm
Saturdays and Sundays from 12:15 – 1:30 pm
We ask you to request a Visitor's Pass at the reception desk. Our gift shop sells Assisi Heights Honey, handcrafted items, cards and artwork created by our Sisters and Cojourners, as well as books and DVDs about our Congregation.