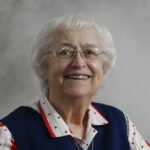 Remembering Sister Baptiste Fish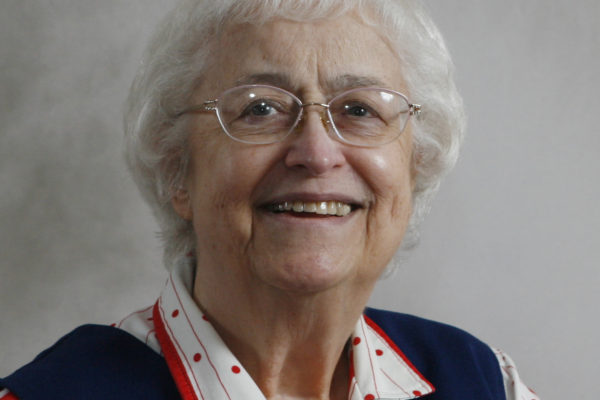 Sister Baptiste Fish, a Franciscan Sister of the Congregation of Our Lady of Lourdes, Rochester, MN, died at Assisi Heights May 30, 2019.   
Shirley Elaine Fish was born January 25, 1928, in Minneapolis, Minnesota, to George and Flora (White) Fish. In 1957, she entered the Sisters of St. Francis from St. Bridget Parish in Minneapolis. Sister Baptiste made first vows in 1959 and perpetual vows in 1962.  She received a Bachelor of Arts, in 1950, from the College of St. Teresa, Winona, Minnesota, and a Master's in Business Administration from the University of Minnesota in 1964.
Sister Baptiste taught secondary education at Pacelli High School in Austin, Minnesota from 1959 to 1962. The remainder of her years of ministry were spent in accounting.  She served as Assistant Treasurer for the Sisters of St. Francis, Rochester (1964-1967) and at the College of St. Teresa, Winona, as Director of Student Work and Loans and Vice President for Financial Affairs (1967-1974).  She also served as an accountant or business manager at several places in Arizona: El Rio Santa Cruz Neighborhood Health Center in Tucson; Yuma Regional Medical Center, Yuma; Visiting Nurse Service and Samaritan Senior Services in Phoenix.  For seven years, she cared for her father before his death.  Sister Baptiste then moved to California, where she served as parish and school accountant at the Immaculate Heart of Mary Parish in Santa Ana. In 1999, she moved to Assisi Heights where she served as volunteer bookkeeper until her retirement.
Sister Baptiste is survived by her Franciscan Sisters with whom she shared life for sixty-two years.  She was preceded in death by her parents, two brothers, Clyde Fish and Robert Fish and a sister, Eileen Zukauska.
An Evening Prayer Vigil will be at 4:00 p.m. Sunday, June 9, in the Chapel of Our Lady of Lourdes at Assisi Heights.  The Funeral Mass will be Monday, June 10, at 11:00 o'clock in Lourdes Chapel.  Visitation one hour prior. Burial will be at Calvary Cemetery, Rochester.
Memorials are suggested to the Sisters of St. Francis, Office of Mission Advancement, Assisi Heights, 1001 14th St. NW, Rochester, MN  55901.