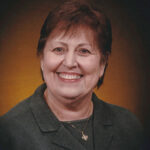 Remembering Sister Michon Welsh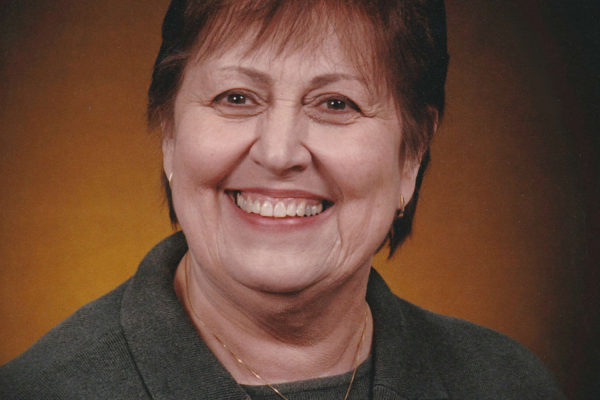 Sister Michon Welsh, a Franciscan Sister of the Congregation of Our Lady of Lourdes, Rochester, MN, died at Assisi Heights on May 23, 2019.
Mary Ellen Welsh was born May 25, 1931, in St. Louis, Missouri, to Leo and Monica (Veranis) Welsh. She entered the Sisters of St. Francis in 1949 from St. Juliana Parish, Chicago, Illinois. Sister Michon made first vows in 1952 and perpetual vows in 1955.  She received a Bachelor of Science degree in 1961 from the College of St. Teresa, Winona, Minnesota, and a Master's Degree in Elementary Education Administration from Winona State University in 1970.
Sister Michon taught elementary education in Catholic schools in Owatonna, Winona, Easton and Rollingstone, Minnesota and St. Juliana School, Chicago.  She also served as principal at St. Francis School, Rochester.  Following teaching, she served for two years as Director of Schools for the Diocese of New Ulm and one year as Admissions Counselor at the College of St. Teresa, Winona.  From 1978 to 2006, Sister Michon served as Liturgist and Pastoral Minister at several parishes in the Twin Cities: St. Olaf, Downtown Minneapolis, St. Therese, St. Leo and St. Gregory Parishes in St. Paul, St. John Neumann Parish, Eagan, and Our Lady of Grace Parish, Edina.
Sister Michon is survived by her Franciscan Sisters with whom she shared life for sixty-nine years, and a brother, Thomas (Elizabeth) Welsh of Indian Harbor Beach, Florida. She was preceded in death by her parents.
An Evening Prayer Vigil will be at 4:00 p.m. Monday, June 3, in the Chapel of Our Lady of Lourdes at Assisi Heights.  The Funeral Mass will be Tuesday, June 4 at 11:00 o'clock in Lourdes Chapel.  Visitation one hour prior. Burial will be at Calvary Cemetery, Rochester.
Memorials are suggested to the Sisters of St. Francis, Office of Mission Advancement, Assisi Heights, 1001 14th St. NW, Rochester, MN  55901.