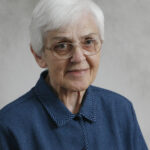 In Memory of Sister Merici Maher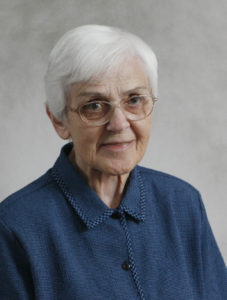 Sister Merici Maher, 94, a Franciscan Sister of the Congregation of Our Lady of Lourdes, Rochester, Minnesota, died at Assisi Heights, February 15, 2021.
Patricia Ann Maher was born on July 27, 1926, in Chicago, Illinois, to Edward and Lillian (Maddock) Maher. She entered the Sisters of St. Francis in 1944 and made perpetual vows in 1950.  Professional studies included a Bachelor's Degree in Nursing from the College of Saint Teresa, Winona, Minnesota, in 1953, and a Master's Degree in Public Health Nursing from the University of Missouri, Columbia, Missouri, in 1970.
Sister Merici was a dedicated and compassionate nurse who began her work as the operating room supervisor at Saint Marys Hospital, Rochester, Minnesota, in 1953. In 1969, she began graduate studies in public health, volunteered as a nurse in Guatemala, and, by 1971, felt a calling to use her training in community health at the Mile Square Health Center of Presbyterian-St. Luke's Hospital in Chicago, Illinois. It was here that she ministered among an impoverished, inner-city population and also worked as a public health nurse for the Visiting Nurse Association. In 1974, Sister Merici became an assistant professor in Community Nursing at DePaul University for thirteen years. She served on the College of Saint Teresa's Board of Trustees in the 1980s and then worked as a quality assurance nurse for the Five Hospital Home Bound Elderly Program in Chicago. In 1989, Sister Merici began as a nursing supervisor at Saint Scholastica Priory, Chicago, Illinois, for seven years.
Sister Merici retired from her career in 1996, and continued to use her nursing expertise as a volunteer in Chicago at Saint Juliana School; Maryville Center for Medically Complex Children, a "home away from home" specializing in the care of medically fragile children; and Illinois Prolife. She retired to Assisi Heights in 2011.
Sister Merici is survived by her Franciscan Sisters, with whom she shared life for 77 years; a sister-in-law, Mrs. Richard (Ann) Maher; and several nephews. She was preceded in death by her parents; two brothers, Father Byron Maher and Richard Maher; and one sister, Mary McInerney; and a brother-in-law, Bill McInerney.
A private Funeral Mass will be held at Assisi Heights on February 23, 2021. Burial will be at Calvary Cemetery.
Memorials are suggested to the Sisters of St. Francis, Office of Mission Advancement, Assisi Heights, 1001 14th St. NW, Rochester, MN 55901.