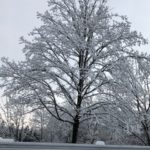 February 2021 News Update
What's up at the Heights?
Christmas at Assisi Heights – Arrangements were made for the Rochester area Sisters to receive Eucharist and/or a Christmas dinner at Assisi Heights. Sister Karen Collette (l) was the Communion distributor, and Sister Mary Eliot Crowley (r) handed out the meal packages.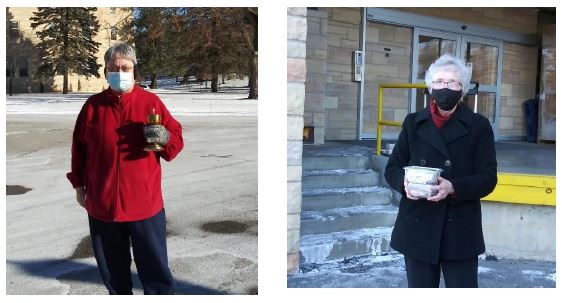 Assisi Heights Distributes the Pfizer Vaccine to Sisters – The first dose of the vaccine was given on January 21. You can see the Sisters patiently waiting their turn. Also, we share close-ups of Sisters Wanda Mettes, Anne Walch, Nancy Kinsley and Ramona Miller… surely they are smiling under the masks!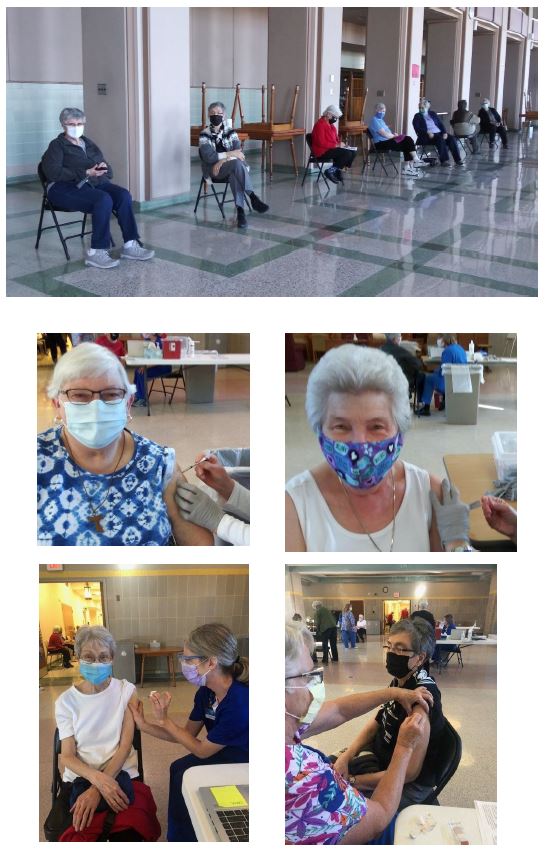 Celebrating Sister Elaine Frank's Retirement – After serving 14 years as the Congregational Secretary, a reception was held on 4th Francis Floor by resident Sisters on December 19, 2020.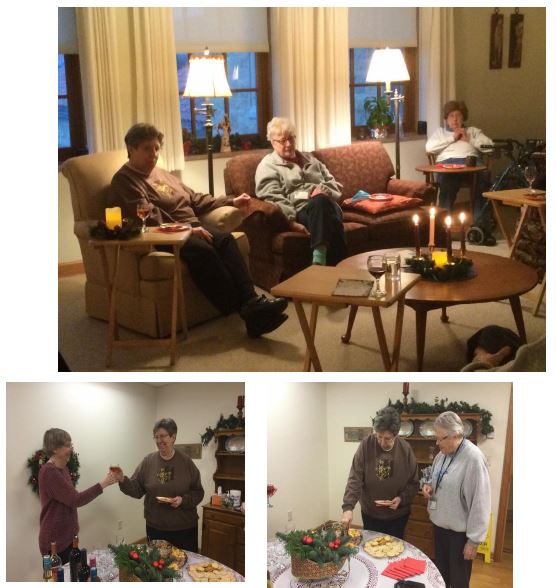 "Rime" Ice! The following photos weren't taken at the Heights, but near Winona… well, I'll just let Sister Ann Redig explain! Fun fact: "The single tree – of course zoomed – we call the "Winona Ryder" tree. When she was here last year making the Super Bowl ad, she's seen walking through the field with our cherry tree in the background!"