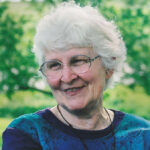 In Memory of Sister Martha Ann McGinnis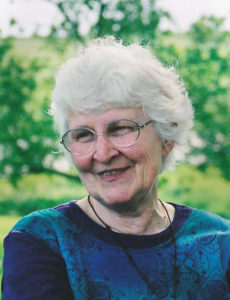 Sister Martha Ann McGinnis (Sister Martel), 85, a Franciscan Sister of the Congregation of Our Lady of Lourdes, Rochester, MN, died at Assisi Heights, January 17, 2020.
Martha Ann was born January 28, 1934 in Caledonia, Minnesota, to James and Martha Mary (Schmitt) McGinnis.  She entered the Sisters of St. Francis in 1951, and made perpetual vows in 1957.  She received a bachelor's degree in Elementary Education from the College of St. Teresa, Winona, Minn., in 1963 and a master's degree in Christian Spirituality from Creighton University, Omaha, Nebraska, in 1982.
From 1954 to 1973, Sister Martha Ann served as an elementary teacher at schools in southern Minnesota: St. Augustine, Austin, Sacred Heart, Adams, and at schools with the name St. Mary in Winona, Tracy, Caledonia and Owatonna. She also taught at St. Priscilla School, Chicago, Illinois.  Following her years of teaching she joined Movement for a Better World in Washington, D.C. where she presented Parish Renewal Retreats in various places around the country.  She served in Parish Ministry at Immaculate Conception Parish in Watertown, South Dakota (1982-1983) and as Pastoral Administrator at St. Paul Parish in Walnut Grove, Minnesota (1983-1988). She also served in Congregational Ministry on Staff of the Christian Community Center, Mistress of Novices and as a member of the Leadership Team (1988-1994).  From 1996-1997 Sister Martha Ann provided Retreats/Spiritual Direction and Group Facilitation in the Tzaneen Diocese, Republic of South Africa. Following her return to the United States her ministry included retreats and spiritual direction.
Sister Martha Ann is survived by her Franciscan Sisters with whom she shared life for sixty-nine years, and her brother Bill (Darlene) McGinnis of San Jose, CA., nieces and nephews. She was preceded in death by her parents, five brothers: Dr. James McGinnis, Rev. Joseph McGinnis, John McGinnis, Alfred McGinnis, Robert McGinnis and two sisters: Mary McGinnis and Rita McGinnis-Klug.
A Memorial Liturgy will be held Thursday, January 23 at 11:00 o'clock in the Chapel of Our Lady of Lourdes at Assisi Heights, Rochester.  Sharing of Memories will be at 4:00p.m. Wednesday, January 22, in Lourdes Chapel.  Sister Martha Ann made the gift of an anatomical bequest to Mayo Clinic. Burial will be at Calvary Cemetery, Rochester, at a later date.
Memorials are suggested to the Sisters of St. Francis, Office of Mission Advancement, Assisi Heights, 1001 14th St. NW, Rochester, MN  55901.