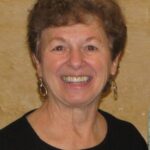 In Memory of Sister Judy Chiodo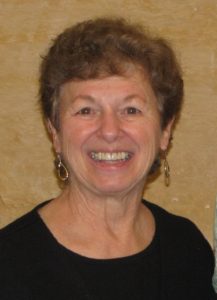 Sister Judith (Judy) Chiodo (Sister Olivia), 79, a Franciscan Sister of the Congregation of Our Lady of Lourdes, Rochester, MN, died at Assisi Heights, December 23, 2019.
Judith Concetta Marie Chiodo, was born April 30, 1940, in Minneapolis, Minnesota, to August William and Ann Stella (Scalise) Chiodo. She entered the Sisters of St. Francis in 1960, and made perpetual vows in 1965. She received a bachelor's degree in Elementary Education from the College of St. Teresa, Winona, Minnesota, in 1965 and a master's degree in Marriage and Family Counseling from the University of Wisconsin-Stout in Menomonie, Wisconsin, in 1988.
From 1964 to 1973, Sister Judy taught elementary students at schools in southern Minnesota: St. Francis School, Rochester, Sacred Heart School, Waseca, and Our Lady of Good Counsel, Wilmont. Following a year of Clinical Pastoral Education with training in Alcohol and Drug Counseling at Hazelden Foundation, Sister Judy worked for eight years as an Out-patient Counselor in Chemical Dependency at Lutheran Social Services, Chicago, Illinois. She moved to Eau Claire, Wisconsin, where she was a Clinical Supervisor and Counselor at Lutheran Social Services in Eau Claire.
On completion of her master's degree, she continued to work for another year at Lutheran Social Services in Eau Claire. Further ministries included: Chemical Dependency/Marriage and Family Counseling at Lutheran Social Services in Hudson, Wisconsin, and serving in Congregational Leadership for the Sisters of St. Francis (1994-2000) while also serving as Pastoral Care Consultant at Hazeldon. Following a sabbatical year, she was self-employed as a Spiritual Director/Counselor for seventeen years before moving to Assisi Heights in 2018. Over the past year, Sister Judy was an active participant in Resounding Voices Chorus of Rochester.
Sister Judy is survived by her Franciscan Sisters with whom she shared life for nearly sixty years, her aunts Margaret Scalise and Doris Scalise. Also surviving are nieces and nephews: Kelli, Kari (Todd), Vicki, Gina (Corey), Penny (Steve), Ricky (Melissa), Wendy (Jim), Peter (Diana), John (Gwen), Glenn (Monica), LuAnn (Tom) and many loving cousins, grand nieces and nephews. She was preceded in death by her parents, and three siblings: Dick Chiodo, Jerry Chiodo and Patti McNamara.
An Evening Prayer Vigil with Sharing of Memories will be at 4:00 p.m. Sunday, December 29, in the Chapel of Our Lady of Lourdes at Assisi Heights. The Funeral Mass will be Monday, December 30 at 11:00 a.m., with visitation beginning at 9:30 a.m. Burial at Calvary Cemetery, Rochester.
Memorials are suggested to the Sisters of St. Francis, Office of Mission Advancement, Assisi Heights, 1001 14th St. NW, Rochester, MN 55901.