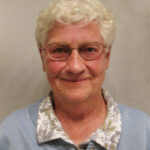 In Memory of Sister Kenric Ruppert
Sister Kenric Ruppert    
Sister Kenric Ruppert, 85, a Franciscan Sister of the Congregation of Our Lady of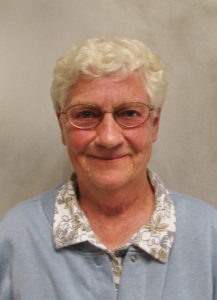 Lourdes, Rochester, Minnesota, died at Assisi Heights on October 31, 2021.
Dorothy Victoria Ruppert was born November 15, 1935, in Slayton, Minnesota, to Joseph and Agnes (Kline) Ruppert. She entered the Sisters of St. Francis in 1953, received the name of Sister Mary Kenric, and made perpetual vows in 1959.
Sister Kenric was a compassionate educator who devoted a ministry of service to people of all ages in parishes and parochial schools within the Dioceses of Winona and New Ulm for 53 years. She completed a B. S. degree in elementary education at the College of St. Teresa, Winona, Minnesota, in 1964. She completed an M. A. degree in education at Mankato State University, Mankato, Minnesota, in 1969.
From 1956-1966, Sister Kenric began as a primary teacher at St. John Vianney School (Fairmont), St. Francis School (Rochester), and St. Raphael School (Springfield). From 1966-1978, she was the principal at St. Theodore School (Albert Lea) and St. John Vianney School (Fairmont). From 1978-1986, Sister Kenric began parish work and was a teacher of Religious Education at St. James Parish (St. James).
For 35 years, Sister Kenric lived and worked in New Ulm, Minnesota. From 1986-1996, she was the Director of Religious Education at St. Mary's Parish. From 1996-2009, she began her ministry as a Job Developer at Enterprise North Developmental Activities Center (DAC). Although she retired in 2009, she continued a ministry to people confined to their residences until 2021. Sister Kenric moved to Assisi Heights in October 2021. Her pleasant and compassionate presence will be missed by many.
Survivors of Sister Kenric include her Franciscan Sisters, with whom she shared life for 68 years; one brother, Paul Ruppert; one sister, Theresa (Rich) Illg; one sister-in-law, Murt Ruppert; and numerous nieces and nephews. She was preceded in death by her parents and three brothers, Gerald, Kenneth, and Richard Ruppert; two sisters, Alice McCormick and Mary Anne Ruppert; and one brother-in-law, Leo McCormick.
A private Funeral Liturgy will take place at Assisi Heights on November 5, 2021, at 11:00 a.m. The burial of her cremains will be at Calvary Cemetery. To view the funeral via Livestream: https://us02web.zoom.us/j/89197157589.
Memorials are suggested to the Sisters of St. Francis, Office of Mission Advancement, Assisi Heights, 1001 14th St. NW, Rochester, MN 55901.