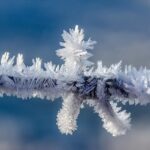 Healing…
Healing
As I take a gander out my frosted window
Pondering
What is healing?
I realize that sunrise came for breakfast,
While the night eagles silenced their singing.
My dream sailed on the morning wind
Finally settling in my soul's cavern
Resting – with the day waiting.
Quiet – broken by slivered pain
Ache, grief
Hurt,
Soreness throbbing
All spoke up.
My body and soul, stretching–
Combing through memories of wholeness
Searching for wound healing.
By design,
Pain and healing breathe together
Conspiring to mend …
To restore creation's rhythm.
All one torso-soul enclosed
Bridging spirit and body.
By birth we inherited
A circle of wisdom keepers —
The bringers of common compassion
Buttressing nature
Releasing their innate capacity to heal.
By FAITH, we heal, Jesus says.
Words,
Touch
Hems and Tassels
Spittle and Mud
By instruments of
Presence, Voice, and Caress
Medication, Surgery, and Radiation
Embracing surrender
Welcoming turning points
Drumming – to match the beat
For the ear to hear the heart.
Pain passing punctiliously
Healing
Slowly
Systematically
In Stillness
Like rime ice forming on silence.

by Sister Marlys Jax
February 2021