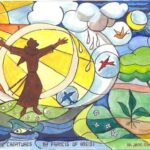 Celebrations!
Celebrating Cojourner Covenants, First Vows, and a Jubilee!
The month of October has been filled with celebrations and milestones for the Rochester Franciscans.
Cojourner Covenant Ceremony – Sunday, October 3rd
We welcomed seven new Cojourners into the Rochester Franciscan Community!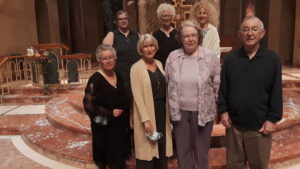 Back row: Roxane Chlachula, Sharon Ormsby, Lisa Ann Sotebeer
Front row: Renee Lippay, Jayne Arvold, Arlys & John Leitzen
___________________________________________________
Profession of First Vows: Monday, October 4th
We welcomed Sister Patricia Byrne George as she made her profession of first vows with the Community!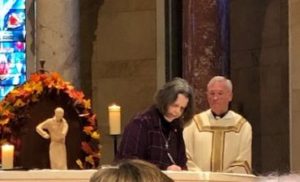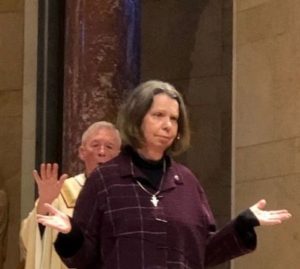 Celebrating Silver Jubilee: Friday, October 15th
We celebrated 25 years in life as a Sister with Ma. Carolina Pardo Jaramillo, who traveled from Bogotá, Colombia to celebrate with the Community.