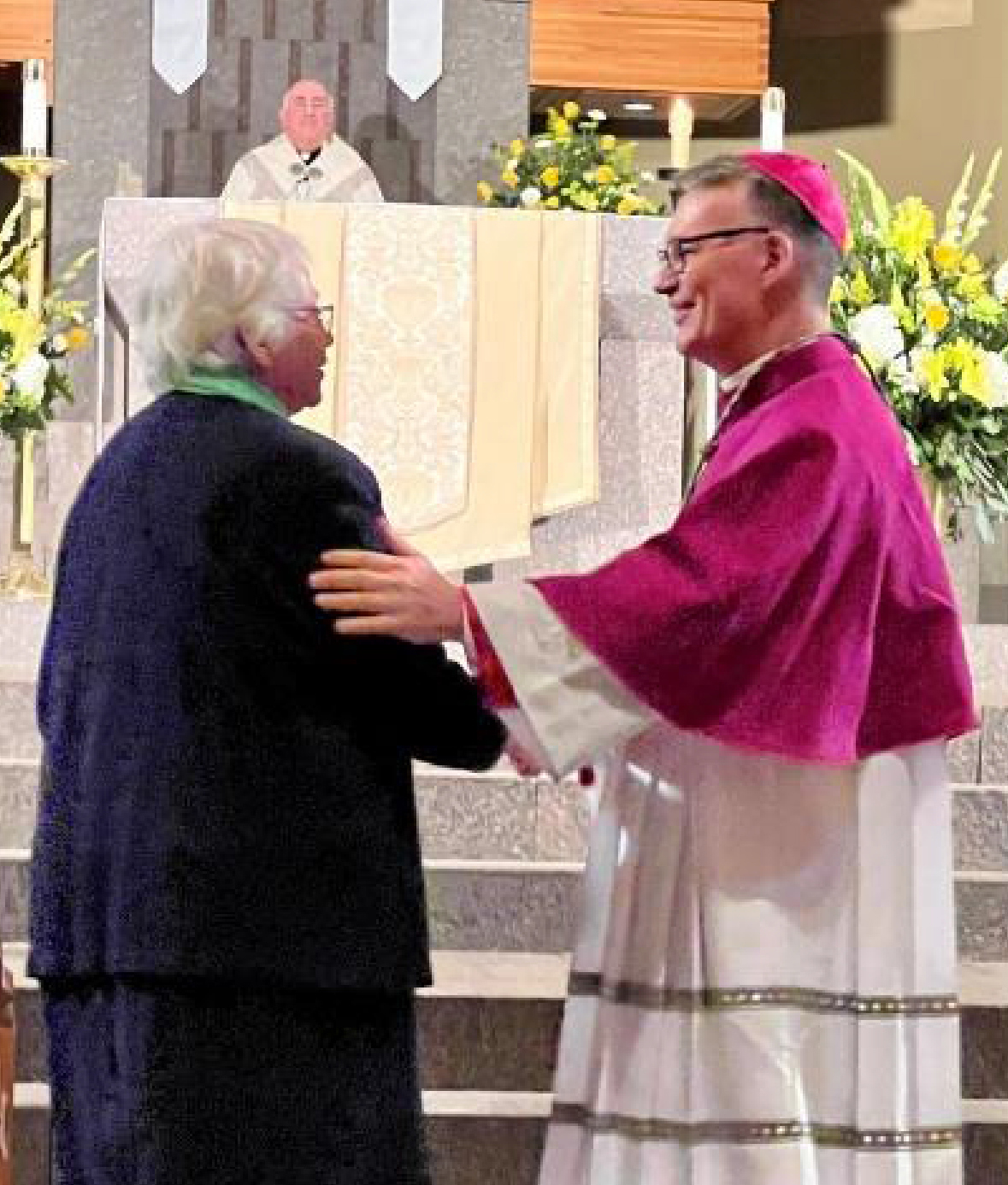 March 2023 News Update
Sister Patricia (Pat) Keefe will be honored with a written memorial prepared by Sister Joyce Stemper. Each year the Hennepin County Bar Association (HCBA) holds a special session of the Hennepin County District Court to honor recently deceased attorneys for their years of service to the Bar and the community. This is not a memorial service per se, but a special session of the Hennepin County District Court. Many judges adjourn their regular court proceedings and attend this special session. The written memorials are presented for each of the attorneys being honored. The 2023 HCBA Bar Memorial will be held on Friday, May 12, 2023, from 9:00-10:00 am at the Government Center in Downtown Minneapolis, as well as online. A copy of the memorial is included at the end of this document.
Sister Helen Rolfson (shown below) was privileged to represent the St. Cloud Ecumenical and Interreligious Commission in welcoming the new Bishop of St. Cloud, Patrick Neary, CSC, at the end of Vespers on the eve of his Episcopal Ordination and Installation at the Cathedral of St Mary.