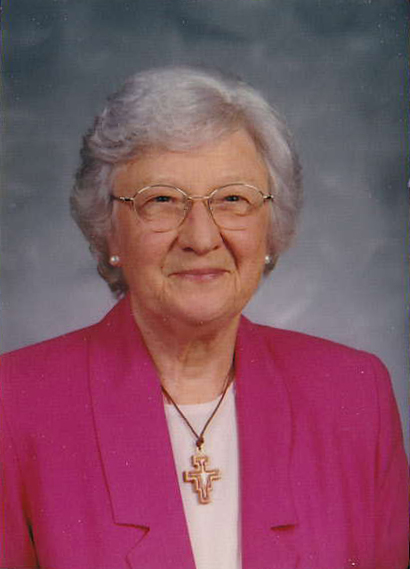 In Memory of Sister Mary Kathryn Esch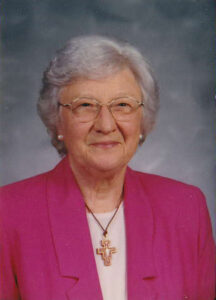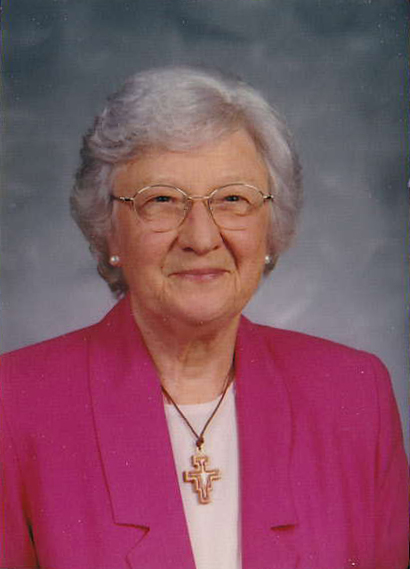 Sister Mary Kathryn Esch, OSF
Sister Mary Kathryn Esch (formerly Sister Leonius), 96, a Franciscan Sister of the Congregation of Our Lady of Lourdes, Rochester, Minnesota, died at Assisi Heights on Thursday, April 6, 2023.
Mary Kathryn Esch was born on April 27, 1926, in Caledonia, Minnesota, to Leo and Johanna (Hoscheit) Esch. She entered the Sisters of St. Francis in 1945, received the name of Sister Leonius, and made perpetual vows in 1950. She received a Bachelor of Arts in History from the College of St. Teresa, Winona, Minnesota, in 1964, and a Masters in Elementary Education and Administration from Mankato State University, Mankato, Minnesota, in 1970. Sister Mary Kathryn served as an elementary education teacher and principal for 17 years, from 1947-1964, at St. Peter's School, North St. Paul, Minnesota, and St. John's School, Rochester, Minnesota, before teaching junior high students, from 1964-1971, at St. Raphael School, Springfield, Minnesota, and St. Francis School, Rochester, Minnesota. She also served as the principal of Sacred Heart School, Waseca, Minnesota, from 1971-1977. From 1977-1981 Sister Mary Kathryn served as the Religious Education Coordinator for the Queen of Angels Parish & St. Augustine Parish in Austin, Minnesota. In 1981, she served as the Administrative Secretary for the Assisi Heights Director until 1995, at which time she scheduled a sabbatical from 1996-1997. Upon her return, she served as the Assisi Heights Bookstore Manager until her retirement in 2008.
Survivors of Sister Mary Kathryn Esch include her Franciscan Sisters, with whom she shared life for 78 years, her sister, Erma Burroughs, and several nieces and nephews. She was preceded in death by her parents; and a brother, Luman Esch.
A private Resurrection Liturgy will be held at Assisi Heights at 11:00 a.m., Thursday, April 13h, 2023. The burial will take place at Calvary Cemetery. To view the funeral on Wednesday morning, go to: https://us02web.zoom.us/j/88367423126.
Suggested memorials are to the Sisters of St. Francis, Office of Mission Advancement, Assisi Heights, 1001 14th St. NW, Rochester, MN 55901.