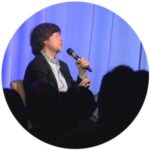 Ken Burns Documentary Features Rochester Franciscans
The PBS documentary features Rochester Franciscan Foundress, Mother Alfred Moes, who told Dr. Mayo she had a vision from God. She believed it would become "world renowned for its medical arts."
PBS announced today that THE MAYO CLINIC: FAITH – HOPE – SCIENCE, a new two-hour documentary executive-produced by Ken Burns and directed by Burns, Erik Ewers and Christopher Loren Ewers, first aired on Tuesday, September 25, 2018.
Featuring Interviews with patients including John McCain and the Dalai Lama, the film tells the story of William Worrall Mayo, an English immigrant who began practicing medicine with his sons Will and Charlie in Rochester, Minnesota.
When a deadly tornado tore through their small community in 1883, the Mayos took charge of recovery efforts, enlisting the help of the nearby Sisters of Saint Francis to care for patients. Afterwards, Mother Alfred Moes, the leader of the convent, told Dr. Mayo she had a vision from God that instructed her to build a hospital, with him as its director. She believed it would become "world renowned for its medical arts."
Blending historical narrative with contemporary patient stories, THE MAYO CLINIC: FAITH – HOPE – SCIENCE is a timely look at how one institution has met the changing demands of healthcare for 150 years—and what that can teach us about facing the challenges of patient care today.
"When the Mayo Clinic began in the late 19th Century, the medical community was so amazed at its success, they dubbed it 'The Miracle in the Cornfield,'" said co-director Erik Ewers. "But as unique as Mayo may be, it's not a miracle. It's about incredibly determined and compassionate men and women who came together to figure out how to create a model of care that puts patients before profits."
"The history of healthcare is a larger reflection of who we are as a nation," said executive producer Ken Burns. "It includes advances in science and technology, but also touches on more universal themes of love and compassion. This is an extraordinary story that places our fundamental need to care for each other within the larger framework of America's healthcare system and modern medicine."
THE MAYO CLINIC: FAITH – HOPE – SCIENCE begins with the story of Dr. W.W. Mayo who, after traveling throughout the Midwest looking for a place to practice, settled with his family in rural Minnesota. Together with the Sisters of Saint Francis and his sons Will and Charlie, he laid the foundation for a medical center that now treats over a million patients every year from 50 states and 150 countries…and employs 64,000 people in Rochester and at campuses in Jacksonville, Florida and Scottsdale, Arizona.