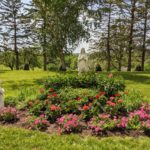 June 2022 News Update
Hearts of FIRE!

Rochester Franciscans at the Franciscan Federation Conference
Rochester Franciscan Sisters and Cojourners had "hearts on fire" during the Franciscan Federation Conference in Pittsburgh June 3-6, 2022. Sister Jan Reisdorf designed the logo that was replicated in many forms-centerpieces, folders, etc. Sister Kathy Warren's leadership skills were a blessing to the Federation during this past year and the assembly as the co-president. All attendees were uplifted in spirit by the prayers and music led by Cathy Tisel Nelson whose husband, Duane, provided the percussion section of accompaniment. Sister Pat George serves on the Transformation Task Force which presented a new organizational structure, that was affirmed by the assembly, so the coming year will be a continuing transformation process. The homily at the Pentecost Liturgy was offered by Sister Ramona Miller, mentioning that the inclusivity of non-vowed members in the Federation reveals the Spirit at work in our midst. We anticipate a continuance of the theme in our lives: "hearts on fire, journeying together…"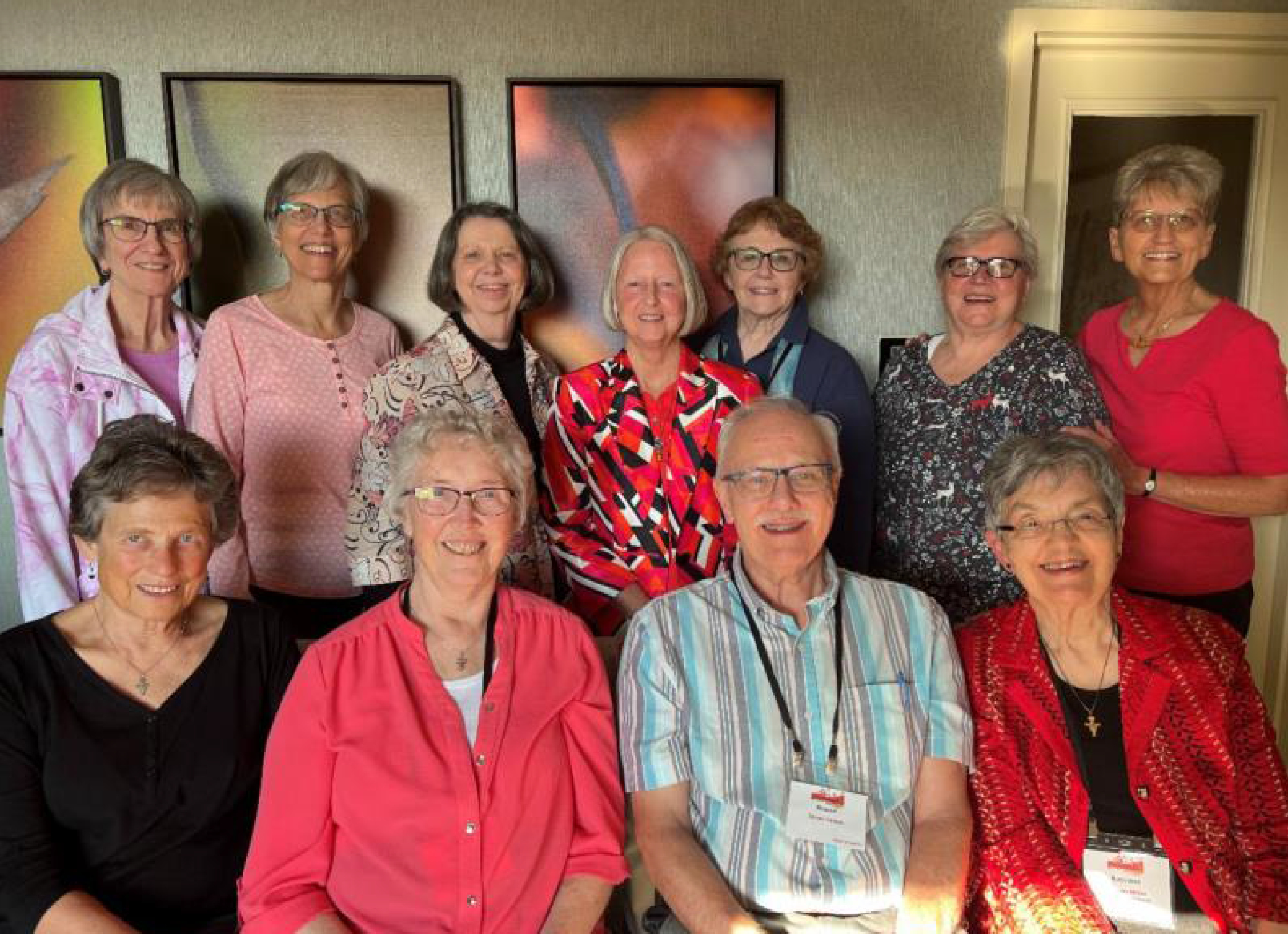 ABOVE – Standing: Sister Marilyn Geiger, Cathy Tisel Nelson, Sister Pat George, Jan Manahan, Margo Kroshus, Sister Loretta Gerk, and Sister Kathy Warren. Seated: Sister Linda Wieser, Sister Mary Eliot Crowley, Duane Nelson and Sister Ramona Miller.
BELOW – Clockwise, L to R: Duane Nelson, Sisters Marilyn Geiger, Linda Wieser, Loretta Gerk, and Kathy Warren, Cojourners Margo Kroshus and Jan Manahan, and Sisters Mary Eliot Crowley, Pat George and Ramona Miller, and front and center, Cojourner Cathy Tisel Nelson.