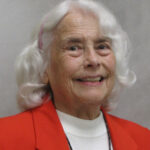 In Memory of Sister Yvonne Elskamp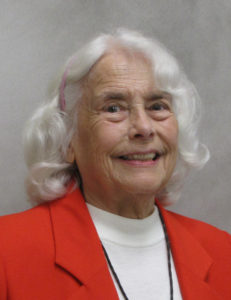 Sister Yvonne Elskamp, 86, a Franciscan Sister of the Congregation of Our Lady of Lourdes, Rochester, MN, died at Saint Marys Hospital, Mayo Campus, on March 17, 2021.
Yvonne Lorraine Elskamp was born December 9, 1934, in Fulda, Minnesota, to Frederick J. and Agatha (Keitges) Elskamp. She entered the Sisters of St. Francis in 1952, received the name of Sister Mary de Ricci, and made perpetual vows in 1958. In 1962, she completed studies for a bachelor's degree in Elementary Education at the College of Saint Teresa, Winona, Minnesota. In 1971, she completed a Master of Science Degree in Special Education at Mankato State University. Further studies included obtaining a Specialist in Early Childhood Education.
Sister Yvonne began her elementary teaching career, in 1955, at Saints Peter & Paul School, Glencoe; Saint Peter School, North Saint Paul; and Saint Mary School in Owatonna, Minnesota. In 1968, she taught at Sacred Heart School in Norfolk, Nebraska for three years.
In 1971, Sister Yvonne returned to Winona, Minnesota, and became an associate professor in education at the College of Saint Teresa for eighteen years. During this time, she was an advocate for children with mental and physical challenges and served as a member of the city, regional, and national Boards providing services for developmentally disabled persons. As a member of the NAMR Board, she was significant in hosting a national convention in Winona.
For the next sixteen years (1989-2005), Sister Yvonne continued her work as a caring and compassionate educator, teaching early childhood education in Winona, and first grade at Our Lady of Good Counsel School in Fonda, Iowa, and Sacred Heart School in Adams, Minnesota. She also served as principal at Sacred Heart School in Adams (1995-1997). In 2005, Sister Yvonne moved to Wheeling, West Virginia, and served as a Pastoral Associate in the Diocese of Wheeling. She retired to Assisi Heights in 2008.
Sister Yvonne is survived by her Franciscan Sisters with whom she shared life for sixty-eight years; her brothers, John (Kathy) Elskamp and Rev. Fred Elskamp; her sisters, Colette Hayward and Ann Kennedy; sister-in-law, Lois Elskamp; and many nieces and nephews. She was preceded in death by her parents; three brothers, Robert, Phil, and David Elskamp; three sisters, Lozetta Denno, Agnes Malters, and Colleen Woznak; four brothers-in-law; two sisters-in-law; one nephew and one niece.
A private Funeral Liturgy will be held at Assisi Heights at 10:00 a.m., March 25, 2021. Burial will be at Calvary Cemetery.
Memorials are suggested to the Sisters of St. Francis, Office of Mission Advancement, Assisi Heights, 1001 14th St. NW, Rochester, MN 55901.
To view the funeral via Livestream at 10 am on Thursday, March 25, click on this link:  https://us02web.zoom.us/j/81548412496.
Note: You must have an account with Zoom. Important to set this up on your computer IN ADVANCE if you have not used Zoom before: CLICK HERE to view a video for instructions. Select the video: "Join a Meeting." You need to first download the software application on your computer before entering the link listed above for the funeral. All persons have to do this the first time you use Zoom on that computer. After that, you only need to sign in with your email.