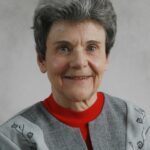 In Memory of Sister Valerie Kilian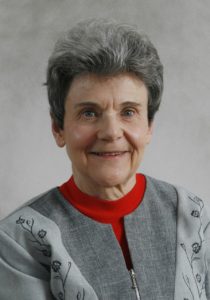 Sister Valerie Kilian, a Franciscan Sister of the Congregation of Our Lady of Lourdes, Rochester, MN, died at at Mayo Clinic Hospital – Saint Marys Campus, on July 11, 2020.
Charleen Margaret Kilian was born June 6, 1941, in Chicago, Illinois, to Albert and Marie (Wagner) Kilian. She entered the Sisters of St. Francis in 1959 and made perpetual vows in 1965.  Professional studies included a Bachelor's Degree in Elementary Education from the College of St. Teresa, Winona, MN, in 1964, and a Master's Degree in Pastoral Ministry form Loyola University, Chicago, IL, in 1989.  She also received a Religious Studies certificate from the College of St. Teresa in 1968 and Parish Pastoral Education training in Watertown, South Dakota in 1982.
Sister Valerie taught eleven years in primary education at Queen of Angels School, Austin, MN; St. James School, St. James, MN; and Immaculate Conception School, Watertown, S.D.  Following her years of teaching, Sister Valerie served as a Pastoral Minister at St. Joachim Parish, Plainview, MN; St. Ann Parish, Slayton, MN; and St. Mary Parish, Aspen, CO.  At Assisi Heights, she ministered as staff member of the Christian Community Center (1984-1987) and Pastoral Care Coordinator (1989-1992 and 2002-2007).  She was also a Staff Presenter and Volunteer Coordinator at Tau Center, Winona, MN (1999-2002).  For several years, Sister Valerie was a Teacher's Assistant for Rochester Catholic Schools, provided services for Home Instead Senior Care and was a Clinic Companion for Sisters living at Assisi Heights.
Sister Valerie is survived by her Franciscan Sisters, with whom she shared life for sixty-one years, and several cousins.  She was preceded in death by her parents.
A Memorial Liturgy will be held at a later date.
Memorials are suggested to the Sisters of St. Francis, Office of Mission Advancement, Assisi Heights, 1001 14th St. NW, Rochester, MN 55901.