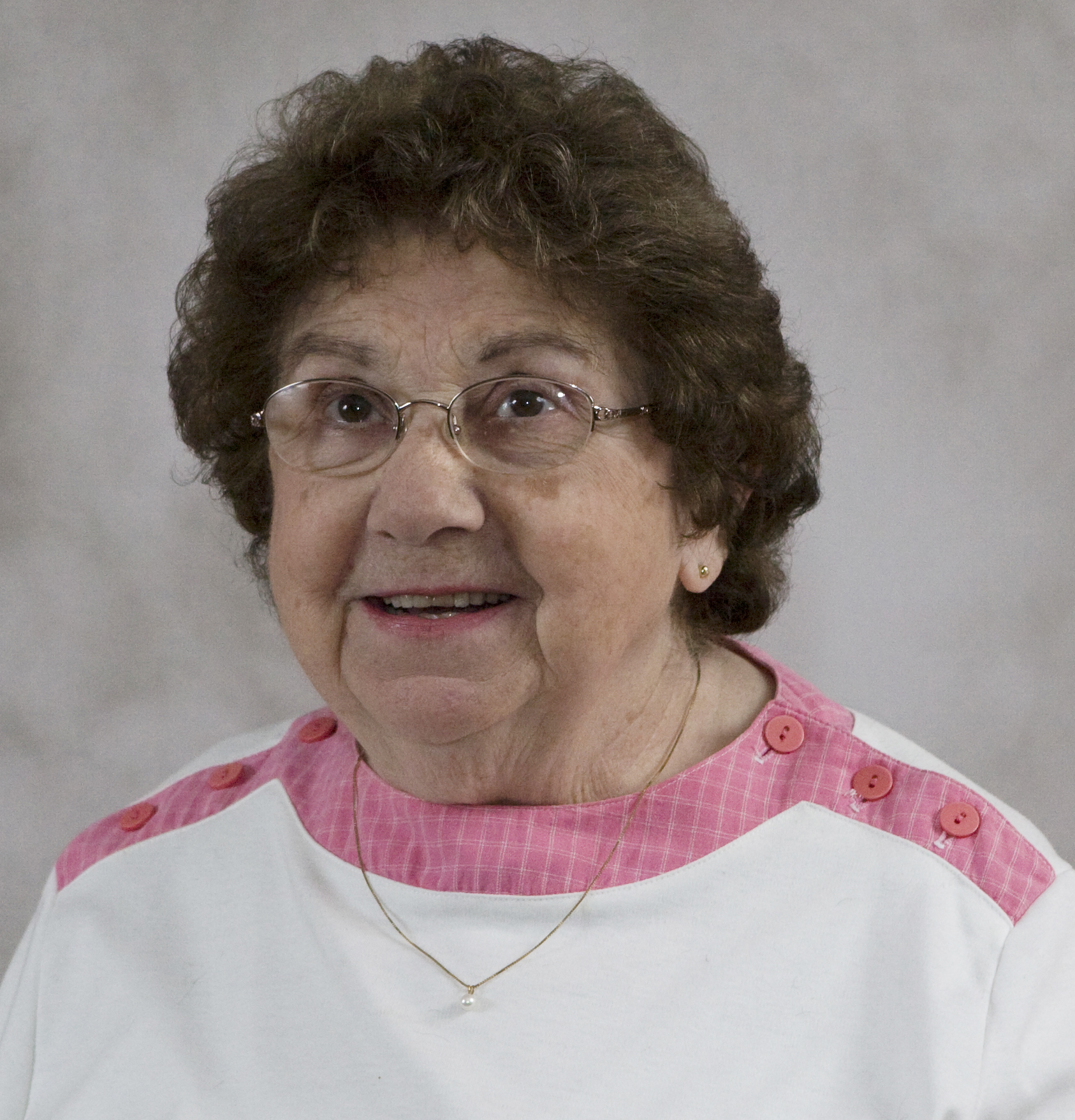 In Memory of Sister Rogene Fox
Sister Rogene Fox, OSF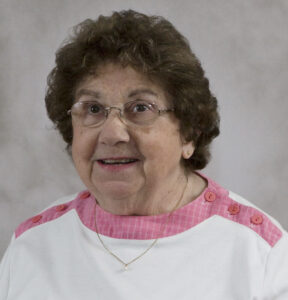 Sister Rogene Fox, 95, a Franciscan Sister of the Congregation of Our Lady of Lourdes, Rochester, Minnesota, died at Assisi Heights on Sunday, April 16, 2023.
Sister Rogene was born Loretta Margaret Fox on December 20, 1927, in Watertown, South Dakota, to Nicholas and Isabella (Deniger) Fox. She entered the Sisters of St. Francis in 1951, received the name of Sister Rogene, and made perpetual vows in 1957. She received her Bachelor of Nursing from the College of St. Teresa, Winona, Minnesota, in 1958, and her Master of Nursing Administration from the University of Iowa, Iowa City, Iowa, in 1976.
Sister Rogene served as an LPN Instructor and Director of Nursing at Mercy Hospital, Portsmouth, Ohio, from 1964-1974, and also a Nurse Instructor at the College of St. Teresa, Winona, Minnesota, from 1974-1975, before taking a sabbatical. Upon her return, Sister Rogene served as the Director of Nursing at Mercy Hospital, Valley City, North Dakota, from 1976-1978, then at Bethania Hospital, Wichita Falls, Texas, from 1978-1979. From 1979-1981 she served as a nurse at Saint Marys Hospital, Rochester, Minnesota, before her travels brought her to St. Patrick's Hospital in Missoula, Montana, serving as their Director of Nursing from 1981-1985. Sister Rogene served as a Nurse Supervisor at High Street Convalescent Hospital and Mercy Manor, both in Oakland, California, from 1986-1988. From 1988-1992, she served on the staff development team for the Jewish Home for the Aged in San Francisco, California, before moving to Minnesota and serving for five years as the Treasurer/Receptionist at Tau Center, College of Saint Teresa, in Winona, from 1992-1997.
Sister Rogene returned to Rochester, Minnesota, in 1997, where she served as Administrative Secretary for Integrative Therapies at Assisi Heights; a Parish Nurse at St. Pius X Parish; and a Receptionist at Child Care Resource Center until her retirement in 2001. Sister Rogene still remained active in the local community serving as the Receptionist/Tour Guide at the Gift of Life Transplant House from 2003-2007, supporting Community Education for the Elder Network; and serving as Program Assistant at Experience Works/Rochester Senior Center, Rochester, Minnesota from 2008-2009.
Survivors of Sister Rogene Fox include her Franciscan Sisters, with whom she shared life for 72 years, and many nieces and nephews. She was preceded in death by her parents; two brothers, Alfred and Howard Fox; and three sisters, Daisy Mernaugh, Mildred Spartz, and Anna Marie Case.
A private Resurrection Liturgy will be held at Assisi Heights at 11:00 a.m., Thursday, April 27, 2023.  The burial will take place at Calvary Cemetery. To view the funeral via livestream, go to: https://us02web.zoom.us/j/88367423126.
Suggested memorials are to the Sisters of St. Francis, Office of Mission Advancement, Assisi Heights, 1001 14th St. NW, Rochester, MN 55901.