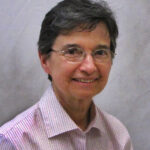 In Memory of Sister Monique Schwirtz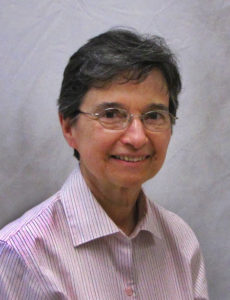 Sister Monique Schwirtz, a Franciscan Sister of the Congregation of Our Lady of Lourdes, Rochester, MN, died at Assisi Heights, May 7, 2020.
Ellen Elise Schwirtz was born May 24, 1938, in Grand Rapids, Minnesota, to John Robert Schwirtz and Victoria Radosevich Schwirtz. She entered the Sisters of St. Francis in 1958, received the name of Sister Monique, and made perpetual vows in 1964. In 1962, she completed studies for a Bachelor's Degree in Elementary Education and in 1972, a Master's Degree in Elementary Education Administration. Further studies included Gerontology and Spiritual Direction.
Sister Monique taught elementary students at St. Priscilla School, Chicago, IL, Sacred Heart School, Norfolk, NE, and St. Theodore School, Albert Lea, MN. She also served as principal at Albert Lea, Portsmouth Catholic Schools, Portsmouth, OH (1971-1977) and Sacred Heart School, Waseca, MN, (1977-1984). Following a sabbatical year and a year of study, she served as Family Resource Coordinator at Minnesota Valley Action Council in Mankato, MN. In 1992, Sister Monique returned to Assisi Heights where she served as Director of Daily Life and Service until she was elected to Congregational Leadership in 2000. In 2007, she moved to Janesville, MN, where she served on the Retreat Center Team and as a Spiritual Director. For several years, Sister Monique was a volunteer at the Federal Correctional Institution in Waseca, MN.
Sister Monique is survived by her Franciscan Sisters with whom she shared life for sixty-two years, her brother John (Meredith) Schwirtz, Santa Rosa, CA, and a sister, Dora Ann Severson, Bayport, MN. She was preceded in death by her parents and one brother, George Schwirtz.
A Memorial Liturgy will be held at a later date.
Memorials are suggested to the Sisters of St. Francis, Office of Mission Advancement, Assisi Heights, 1001 14th St. NW, Rochester, MN 55901.