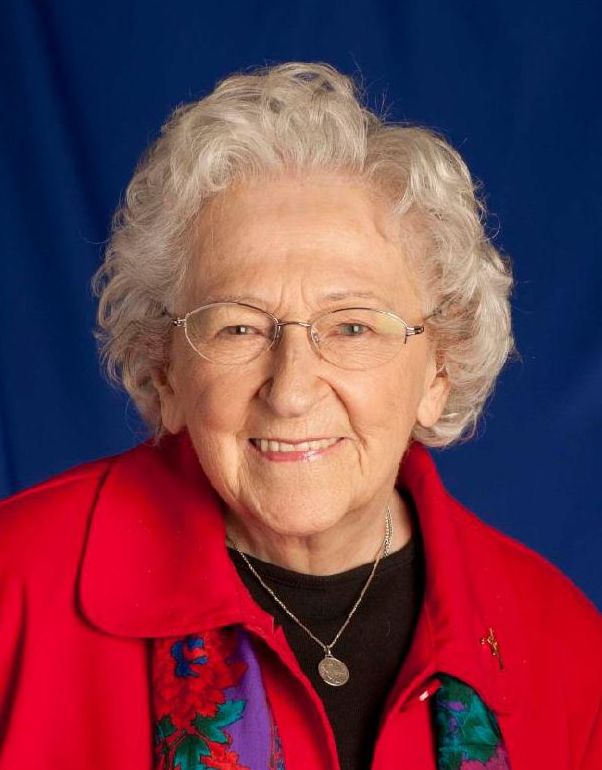 In Memory of Sister Lauren Weinandt
Sister Lauren Weinandt, OSF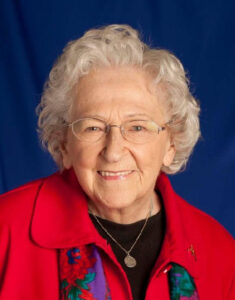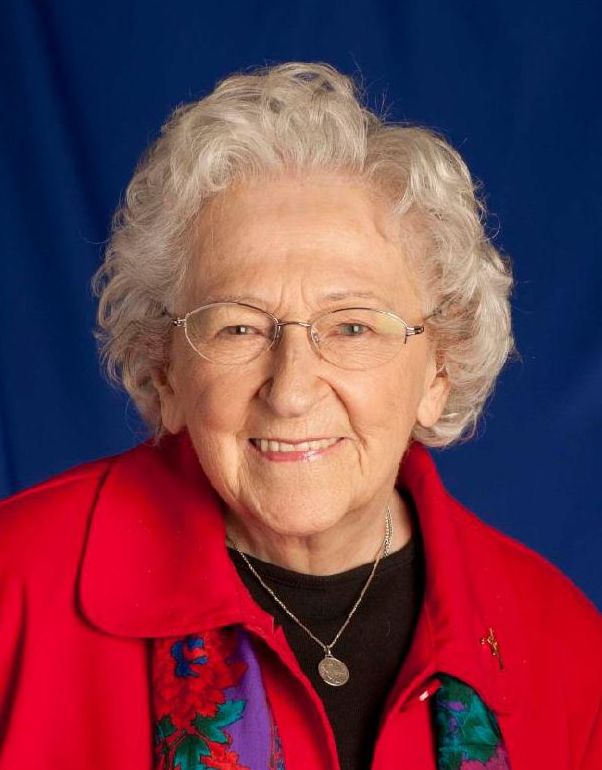 Sister Lauren Weinandt, 101, a Franciscan Sister of the Congregation of Our Lady of Lourdes, Rochester, Minnesota, died on Monday, July 31, 2023.
Magdalen Teresa Weinandt was born on August 2, 1921, in Brewster, Minnesota, to Anthony and Alice (McCall) Weinandt. She entered the Sisters of St. Francis in 1954, received the name of Sister Lauren, and made perpetual vows in 1959. She studied business at the Oshkosh Business College, Oshkosh, Wisconsin, in 1940.
For a remarkable 67 years, Sister Lauren dedicated herself to serving Saint Marys Hospital in Rochester, Minnesota. During her tenure from 1956 to 2023, she fulfilled various roles, including serving as Executive Secretary to two administrators at Saint Marys Hospital: Sister Mary Brigh Cassidy, from 1956 to 1970; and Sister Generose Gervais, from 1970 to 1980. She also served as a receptionist in Administration, from 1980 to 1985, before taking on the Archivist/Development Assistant role, which she held until the time of her death. In addition, Sister Lauren had been the Convent Coordinator intermittently for over 25 years.
Survivors of Sister Lauren Weinandt include her Franciscan Sisters, with whom she shared life for 69 years, and many nieces and nephews. She was preceded in death by her parents; five brothers, Clement, Lawrence, John, Francis, and Bernard Weinandt; and three sisters, Mary Alice Sachinski, Rose Clare Kohler, and Margaret Genevieve Resch.
A Resurrection Liturgy will be held at Assisi Heights at 10:00 a.m., Saturday, August 12, 2023. The burial will take place at Calvary Cemetery. To view the funeral via livestream, go to https://us02web.zoom.us/j/88367423126.
If you want to donate in Sister Lauren's memory, consider contributing to the Poverello Fund at: https://philanthropy.mayoclinic.org/Poverello. This fund assists Saint Mary's Hospital patients in managing their medical expenses. Alternatively, you may choose to donate to a charity of your choice.