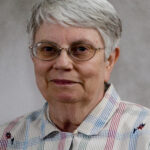 In Memory of Sister Janet Sieve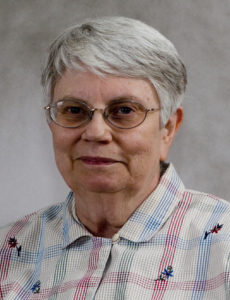 Sister Janet Sieve, (Sister Augusta), 77, a Franciscan Sister of the Congregation of Our Lady of Lourdes, Rochester, Minnesota, died at Assisi Heights, December 25, 2020.
Janet Kathleen Sieve was born June 18, 1943, in Worthington, Minnesota, to August and Merle (Johnston) Sieve. She entered the Sisters of St. Francis in 1961 and made perpetual vows in 1969. Professional studies included a Bachelor's Degree in Elementary Education from the College of Saint Teresa, Winona, Minnesota, in 1967, and a Nursing Assistant Certificate from Rochester Vocational School, Rochester, Minnesota, in 1978.
Sister Janet was a primary and pre-school teacher for nine years at Catholic schools in Glencoe, Minnesota, Chicago, Illinois, and Langley, South Carolina. In 1974, Sister Janet returned to Rochester, Minnesota, and became the driver for the Sisters at Assisi Heights for three years. In 1977, Sister Janet's career transitioned to the health care field where she continued showing compassionate service for 29 years at Caledonia Nursing Home in Caledonia, Minnesota, Slayton Nursing Home in Slayton, Minnesota, and at the Health Care Center at Assisi Heights. During years when her skills were needed most within her family, she lovingly assisted her parents with their health care at home in Wilmont, Minnesota, until their deaths. In 2006, Sister Janet retired and returned to Assisi Heights in Rochester.
Sister Janet is survived by her Franciscan Sisters, with whom she shared life for 59 years; three brothers, Donald (Yvonne) Sieve, Thomas (Cindy) Sieve, and Douglas (Lynette) Sieve; nieces and nephews. She was preceded in death by her parents.
A private Funeral Mass will be held at Assisi Heights on January 5, 2021, and burial will be at Calvary Cemetery in Rochester, Minnesota.
Memorials are suggested to the Sisters of St. Francis, Office of Mission Advancement, Assisi Heights, 1001 14th St. NW, Rochester, MN 55901.