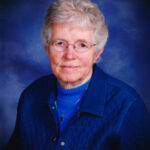 In Memory of Sister Colleen Byron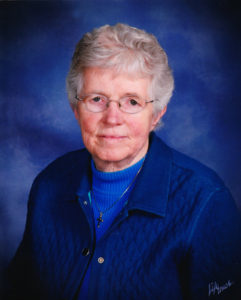 Sister Colleen Byron, 90, a Franciscan Sister of the Congregation of Our Lady of Lourdes, Rochester, MN, died at Assisi Heights, December 18, 2020.
Patricia Terese Byron was born April 10, 1930, at Saint Mary's in Waseca County, Minnesota, to William and Elmira (Conway) Byron. She entered the Sisters of St. Francis in 1949 and made perpetual vows in 1954.  Professional studies included a Bachelor's Degree in Latin and Spanish from the College of Saint Teresa, Winona, Minnesota, in 1959, and a Master's Degree in Spanish and Education from Saint Mary's University, Winona, Minnesota, in 1971.
Sister Colleen was a primary teacher at Catholic schools in Austin, Tracy, and Winona, Minnesota and a secondary teacher of Latin and Spanish at Lourdes High School, Rochester, MN and Notre Dame High School in Portsmouth, OH.  She was elected to Leadership (1973-1979) for the Sisters of Saint Francis. In 1979, she began ministry as a Spiritual Director, which she continued throughout her life, and was part of the Permanent Diaconate Program for the Archdiocese of Saint Paul and Minneapolis. Sister Colleen served as a Team Member in Spiritual Direction for twenty years at the Assisi Community Center, Rochester, Minnesota, and Holy Spirit Retreat Center, Janesville, Minnesota. In 2005, she began ministry as a tour guide and receptionist at the Gift of Life Transplant House in Rochester and also was a volunteer at Madonna Towers, the Ronald McDonald House and with the St. Vincent DePaul Society.
Sister Colleen is survived by her Franciscan Sisters, with whom she shared life for 71 years; two brothers, James Byron and Paul (Mayone) Byron; one sister, Helen Curran; multiple nieces and nephews. She was preceded in death by her parents; two brothers, George Byron and Bill Byron; and one sister, Mildred Marple; brother and sisters-in-law, Raymond Curran, Mary Ann Byron, Mary Jane Byron, and Rita Byron.
A private Funeral Mass will be held at Assisi Heights on December 29, 2020.
Memorials are suggested to the Sisters of St. Francis, Office of Mission Advancement, Assisi Heights, 1001 14th St. NW, Rochester, MN  55901.