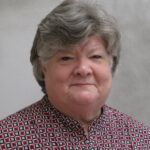 In Memory of Cojourner Marcia Boatwright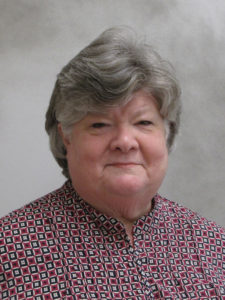 Marcia Boatwright, Cojourner           
Marcia Ellen Boatwright, Cojourner, passed away on July 1, 2021, at her home in Apple Valley, with her family at her side.
Marcia was born on July 14, 1952, in Algona, Iowa. She graduated from Bishop Garrigan High School in Algona in 1970. After her graduation, she attended Iowa Methodist School of Nursing where she graduated in 1973.
Marcia married Stephen Boatwright on May 7, 1977, also in Algona, Iowa. She retired from nursing in 2017 after 44 years of service.
Marcia volunteered with the Red Cross and made dresses for 3rd world countries for the organization, Little Dresses, she was a Cojourner with the Sisters of Saint Francis, in Rochester, Minnesota.
Marcia is preceded in death by her mother, Betty Miller. She is survived by her loving husband, Deacon Stephen Boatwright; daughter, Sarah (George) Esper; grandchildren, Zowie, Camille, and Emma; father and stepmother, Edward and JoElla Miller; siblings, Marilyn Merrell, Richard, (Lynn) Miller, Glen (Lori) Miller, Darell Miller, and Janet Schaeffer, also by nieces, nephews, other family, and friends.
Mass of Christian Burial will be held at 11 AM on Saturday, July 10, 2021, at St. Joseph Catholic Church, 13900 Biscayne Ave. West, Rosemount, Minnesota, with a gathering of family and friends starting at 10 AM. Interment at the Church Cemetery. In lieu of flowers, memorials will be donated to St. Joseph Church.