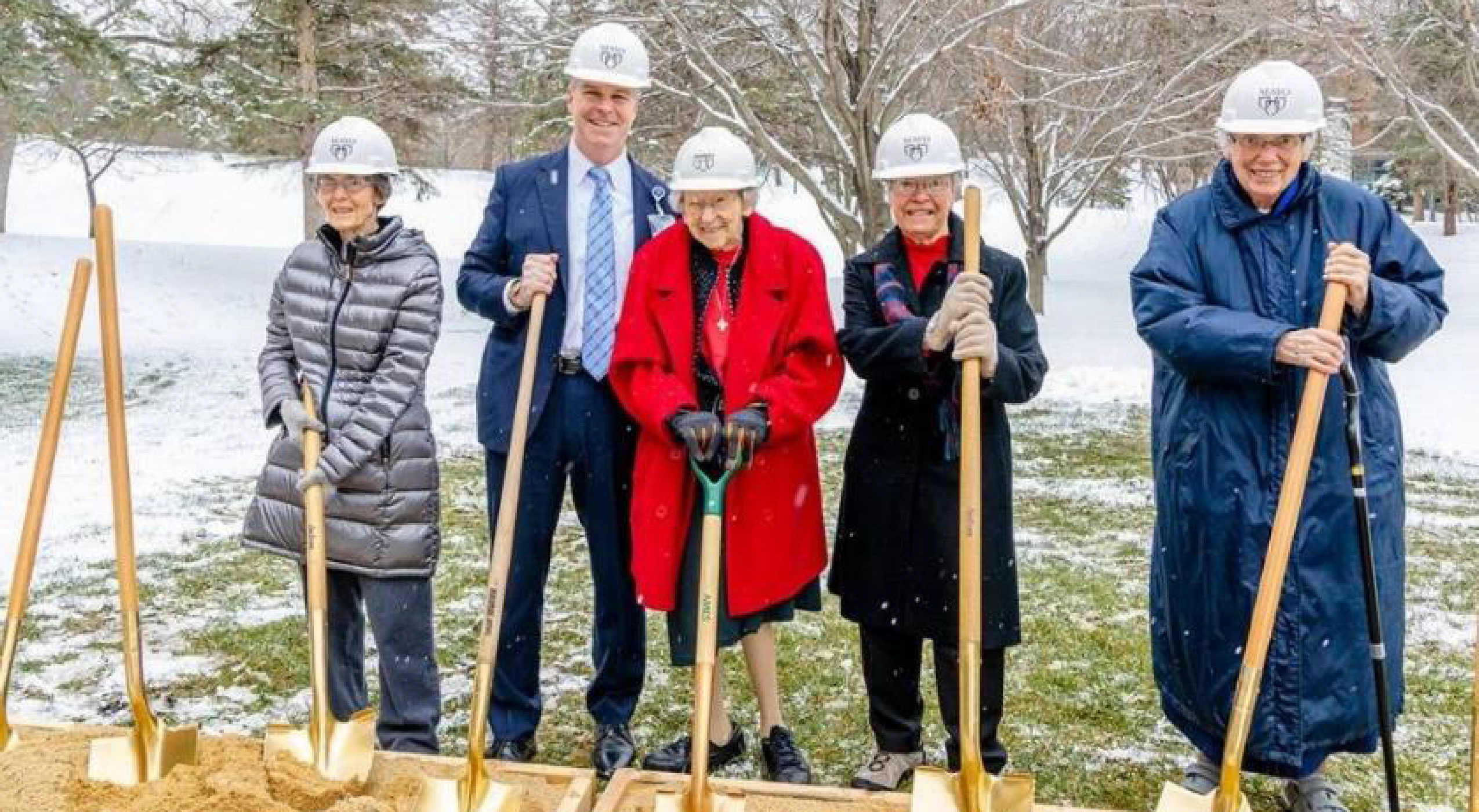 December 2022 News Update
Ground broken on new gazebo to continue tradition begun by the Sisters of St. Francis
For more than a century, a gazebo on the Saint Marys Campus in Rochester has served as a refuge for staff and patients. That gazebo was recently removed to make room for hospital expansion. But a new gazebo is being built. It is named for Sister Lauren Weinandt and it honors the Sisters of St. Francis and other staff who care for Mayo Clinic patients.
One day, soon after Sister Lauren Weinandt arrived at Mayo Clinic [in 1956], she was encouraged by Sister Mary Brigh to take a break and get some fresh air in the gazebo outside Saint Marys Hospital. Sister Lauren complied, taking with her a leather-bound prayer book that Sister Mary Brigh had given her.
While praying in the gazebo, enjoying the natural beauty, Sister Lauren was distracted by some bright strawberries that had been planted nearby. She stepped outside, placed her prayer book on a rock, and went to sample the berries. They tasted as good as they looked.
After her snack, Sister Lauren turned to return to her rest and prayers. But her little prayer book was gone. Eventually, she spotted the book in the mouth of a rabbit who must have been ready for a snack as well.
Sister Lauren recovered her damaged prayer book and went to share her sad story with Sister Mary Brigh. Surprisingly to Sister Lauren, Sister Mary Brigh provided no sympathy — and no new prayer book. "She told me, 'It must have been a Catholic rabbit,'" says Sister Lauren.
That's Sister Lauren's earliest memory of the gazebo. But it isn't her only one. There have been many moments of joy and refuge in the gazebo, which was added to the Saint Marys Campus at the direction of Sister Joseph.
"The first gazebo was built before I was even at Saint Marys, and that's a long time ago," Sister Lauren says with a smile.
Over 66 years, to be exact.
In 2019, the original gazebo was removed to make room for hospital expansion. Last year, Mayo Clinic announced that a new gazebo would be built in honor of Sister Lauren's 100th birthday — and would be dedicated to the Sisters of St. Francis and the staff of Mayo Clinic.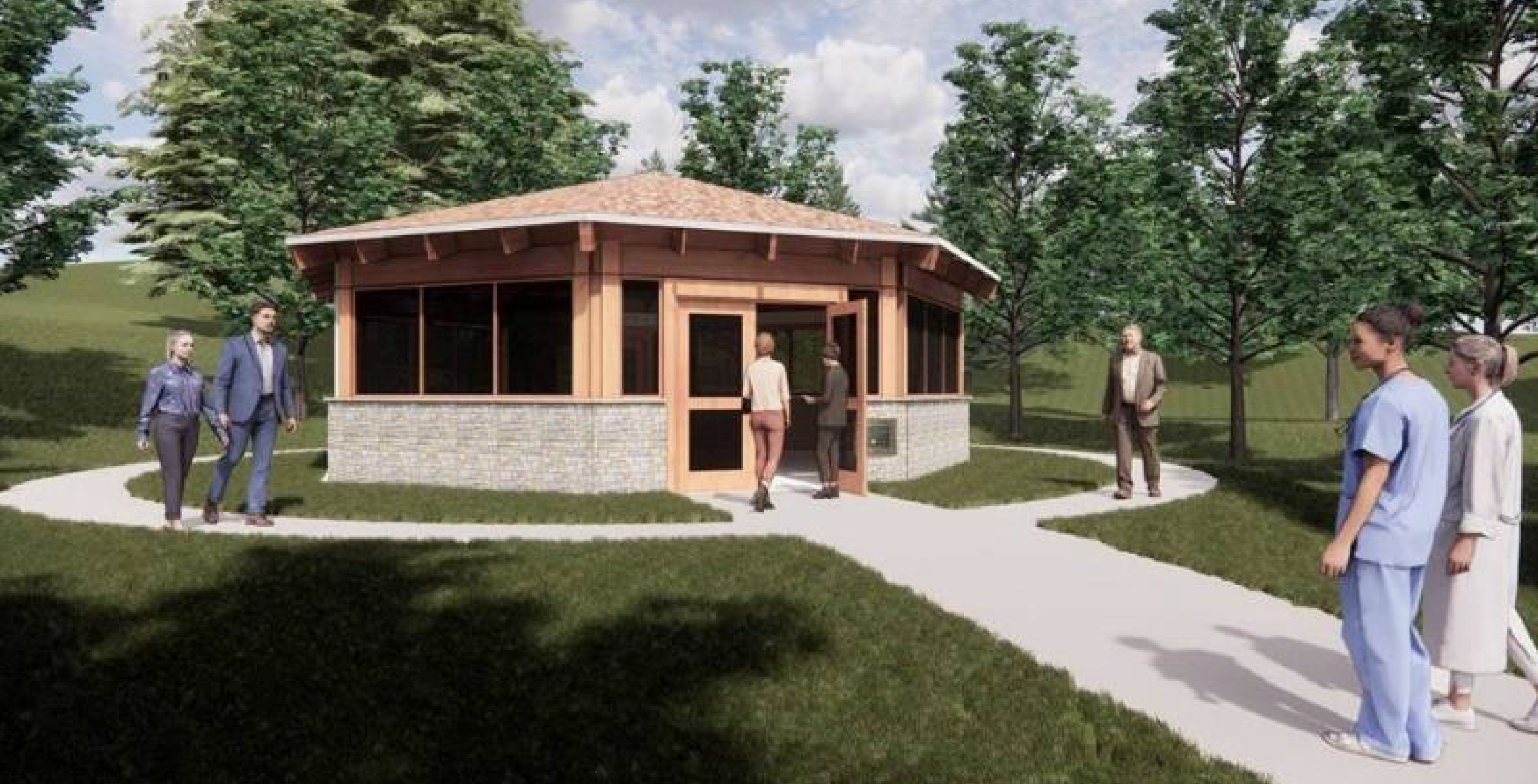 Above: Artist's rendering of the new gazebo honoring Mayo staff, past and present, which will be completed by summer 2023.
"To have this gazebo built for the Sisters and Mayo staff is my greatest honor and my greatest joy," Sister Lauren says. "I hope that as they use it for years to come, they will think of all those who came before them and the legacy that they are now a part of. It is Mayo Clinic's gift to them."
A groundbreaking for the gazebo, which will be located on the wooded knoll on the southwest corner of the hospital property, was held on November 17. Construction will begin in the spring of 2023 and should be complete by summer 2023.
In her remarks at the groundbreaking, Sister Lauren said she hopes the gazebo will be "an oasis of refreshment to all who spend time here." She also hopes the gazebo will connect staff to their colleagues — past, present and future.
"When patients speak of Mayo Clinic's excellence and compassion, they are not speaking of one person," Sister Lauren says. "It is the result of many people who value their work cooperatively in giving them the best possible service."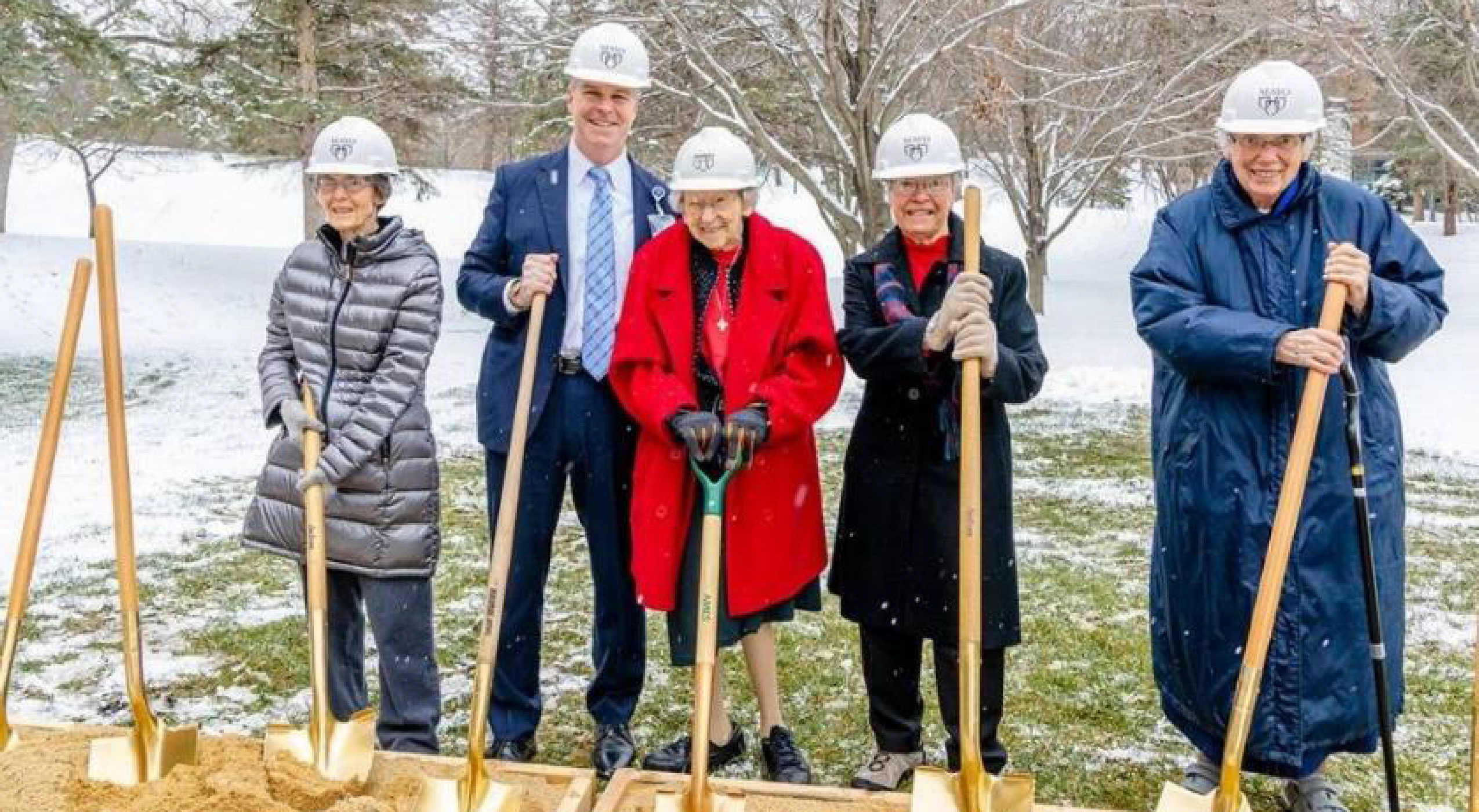 Above: Sister Cashel Weiler, RN, Ken Ackerman, hospital administrator, Sister Lauren Weinandt, Sister Theresa Hoffmann, and Sister Bernadette Novack at the groundbreaking ceremony.

Article reprinted with permission from Mayo Clinic.