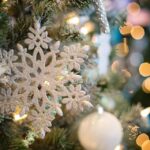 Assisi Heights Spirituality Center Events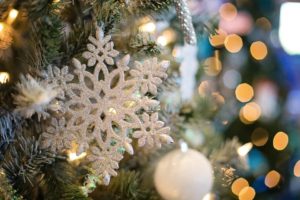 Dear Friends,
Christmas greetings from the Assisi Heights Spirituality Center!
We wish you blessings and joy amidst the various traditions celebrated during this season.
We, at the Spirituality Center, were planning on a change to in-person activity for 2022. We were rejoicing when the COVID-19 pandemic appeared to be turning the corner. However, our vision was short-sighted. "Time Out" was our battle cry! Yet, on the horizon was the (") ditto sign. Webster defines 'ditto' as 'same as before.' So, the launching of our programs at the Spirituality Center will again be held via Zoom – the same as before. The manner of delivery will be similar to last year.
Changing demands often add pressure exhibited by distress and ambiguity, tolerance and risks, options and resistance. We know them all! Whether the change required is voluntary or involuntary, it changes us. Thus, it has pushed us to pivot into other ways of fostering relationships.
And, fortunately, Zoom has given us this alternative method of connecting.  Even though the method of presentation is duplicated, the content is new! Every day we seek to change the world for the better, by finding opportunities to connect and share insights through dialogue.
In this second act, we invite you to check out the new opportunities of speakers and presentations from the broader world at large. Our presenters this season are from Colorado, Texas, North Carolina, Wisconsin, New York, and, of course, greater Minnesota. Our guest presenters include Janine Geske, who formerly served as a justice in Wisconsin's Supreme Court, as well as Sister Helen Prejean, the author of Dead Man Walking.  Please share our offerings with friends and family beyond this geographic region. We welcome all guests.
We value relationships. We miss your presence and being connected.  But first and foremost, we continue to value the health and safety of everyone.
Like Hawaii's Kilauea Volcano, we are choosing to go with the flow!
Please check our event calendar often at  www.rochesterfranciscan.org/events for updates and registration information.
Sister Marlys Jax
Assisi Heights Spirituality Center
ahsc@rochesterfranciscan.org | 507-529-3524
CLICK HERE FOR THE EVENT CALENDAR
CLICK HERE for the January thru July 2022 Program of Events