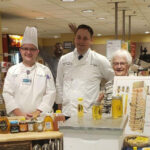 September 2019 News Update
AHSC hosts program for girls — this year, with a New Twist!
https://www.kaaltv.com/news/teens-learn-how-to-handle-anxiety-and-bullying—rochester/5457748/?cat=10151&fbclid=IwAR3JSp8fVhZ9-Dn0QRXGFRJ9ngp2KJFrwEziGEOwFnav1B9-35tLfSsXs6k
Sister Alice Thraen was invited to participate in a "honey" of a Luncheon at a Mayo Clinic cafeteria. She provided a display which also featured Assisi Heights Honey. As noted in the Mayo Clinic newsletter:
Mayo Clinic Food Services is giving away bee-friendly wildflower seed packets in staff cafes and cafeterias Friday, Aug. 16.
"Many of the foods we eat every day require pollination by bees and other pollinators," says Mark Beland, Mayo Clinic Food Services. "Planting more bee-friendly wildflowers is an easy way to bolster the bee population, which is declining at an alarming rate."
While supplies last, those who visit staff cafes or cafeterias will receive a free seed packet with the purchase of any menu item that features honey. The wildflower seeds can be planted this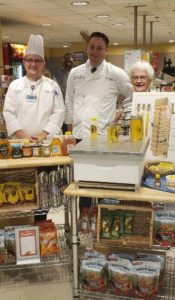 What's up at the Heights?
Click Here to view recent activities at  Assisi Heights.