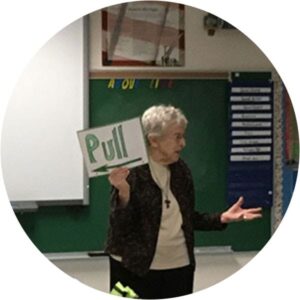 Who We Are:
The IMMIGRATION WORKING GROUP is part of the Justice and Peace Network of the Congregation. The members are Sisters and Cojourners from Minnesota, North Carolina and Texas.
What We Do:
Guided by the Directional Statement of the Congregation, we work to overcome injustices in the immigration system by studying, analyzing, and acting on issues that lead to systemic change as well as by participating in direct actions that aid our immigrant brothers and sisters.
We sponsor and help organize conferences and presentations to educate ourselves and the public on current issues related to immigration.
We hold monthly conference calls to stay abreast of federal and local issues and to plan actions related to them. We collaborate with other groups who are working on behalf of the immigrant population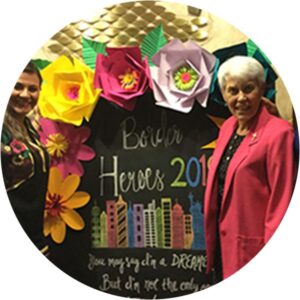 Examples of Ministry:
EDUCATING: We heartily encourage all Sisters and Cojourners to subscribe to the Action Alert Digest, which is published weekly by the Franciscan Community in Clinton, Iowa.
ADVOCATING: All members write, call or e-mail their legislators whenever a current situation involving immigration, such as the Dream Act, is before Congress and encourage others to do so.
ACCOMPANYING: Members of the group accompany individuals and families needing assistance and offer them information about resources available.
COLLABORATING: We collaborate with other groups, such as Catholic Charities and St. Vincent de Paul Society, who work for justice and to improve the lives of immigrants and refugees.  We have applied for available funds to aid organizations that work for systemic change in immigration policies.
PRAYING: We have sponsored interfaith prayer services in Lourdes Chapel.  We provide copies of prayers for Sisters and Cojourners when an issue warrants special prayers.
Please pray with us:
Lord Jesus, teach us to welcome the strangers among us- the immigrants, refugees, people on the move—all sisters and brothers on the journey. We ask that you protect them and provide them a place of safety and a future full of hope. Open our eyes to see their needs and give us the resolve to act as you would act. Amen.