Franciscans International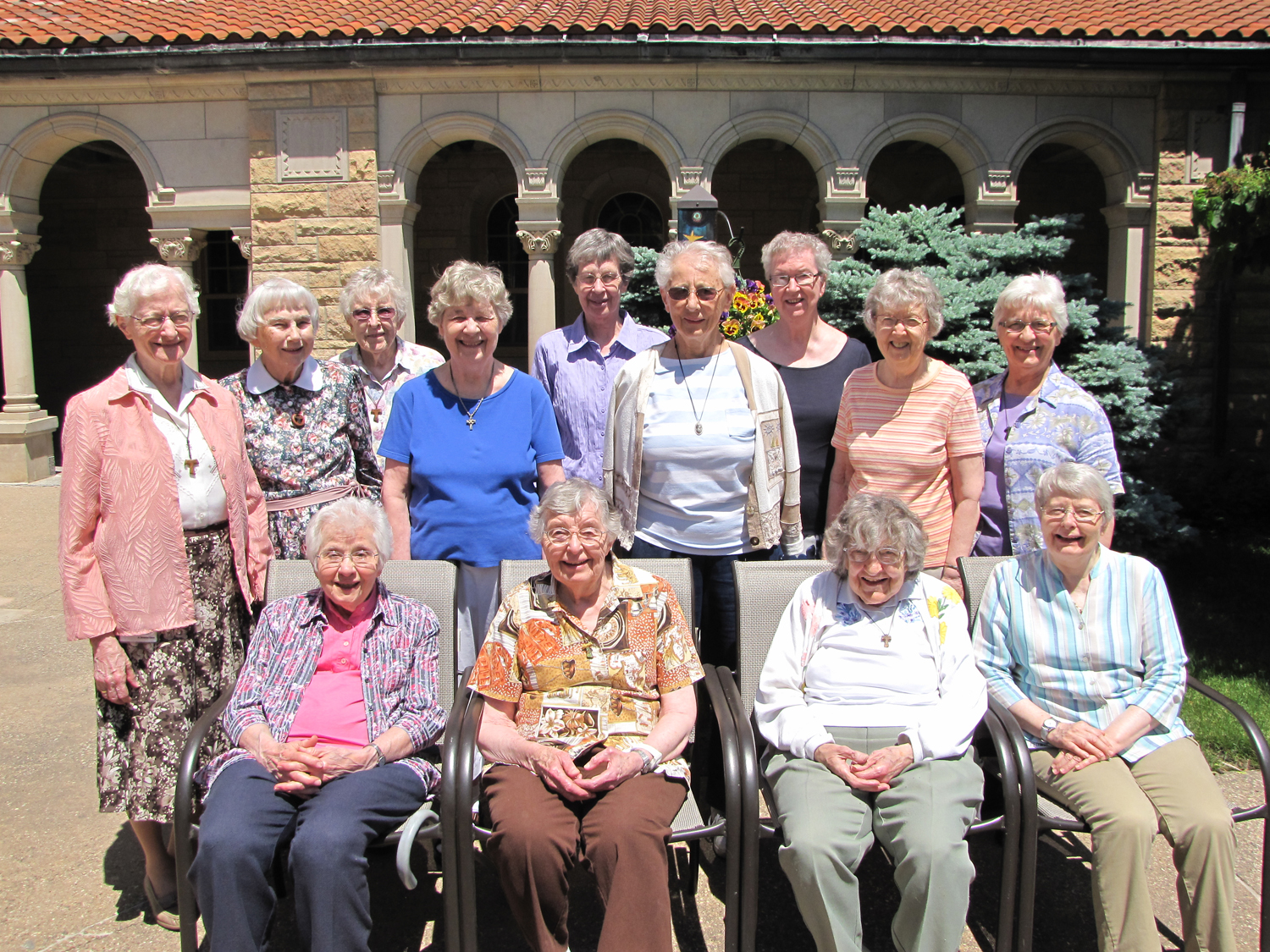 Standing, left to right: Sisters Severina Caron, Lorraine Doherty, Ruth Snyder, Lois Knipp, Pat Himmer, Claren Sellner, Marlys Jax, Pat Keefe and Ann Redig. 
Seated, left to right: Sisters Joy Barth, Janel Crumb, Iria Miller and Martha Mathew. 
Missing from this photo:  Sisters Alice Thraen, Mary Goergen, Eleanor Granger and Cojourner Pam Captain.
Franciscans International (FI) is part of the worldwide Franciscan family. They hold non-governmental status with the UN General Council. Franciscans International's main objective is to address human rights injustices that affect the poor, the vulnerable, and the wounded. It is an endeavor to raise awareness of the interconnectedness of all creation, both human and environmental, and voice concern for the world's poor. Their efforts and work began in 1982.
FI is inspired by Franciscan values visualizing the world community, in which every human is respected, the resources shared equably and the environment is protected and sustained while nations and peoples choose to live peaceably.
Our Rochester affiliate began in 1994. We meet monthly to keep abreast of the local, state and national issues. In January 2018, the congregation researched and promulgated a public statement on racism and continues to raise awareness, and develop action plans to improve relations in the Rochester area.
As a grassroots organization, we have dealt with concerns of: immigration/refugees, sanctuary, and issues of housing for the workforce and poor, homelessness and warming center for the homeless. Local agricultural issues such as fracking, corporate feedlots, water contamination, fertilizer runoff, and food waste continue to be addressed locally and statewide.