Building Bridges with All People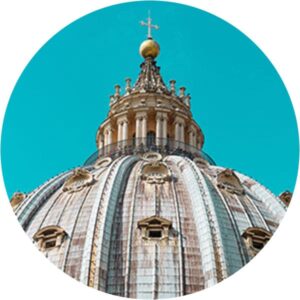 As Franciscans, we have been called by our brother Saint Francis, and now Pope Francis, to build bridges of universal kinship with all brothers and sisters, regardless of race, gender, gender identity, socioeconomic status, religion, country of origin, political party, age or culture/sect.
This group will strive to create a diverse community network that fosters opportunities for building respectful and healthy relationships in our communities. In Pope Francis' words: "Let us dream, then, as a single human family, as fellow travelers sharing the same flesh, as children of the same earth, which is our common home, each of us with his or her own voice, brothers and sisters all." – Fratelli Tutti #8
For more information, please contact Cojourner Jan Manahan.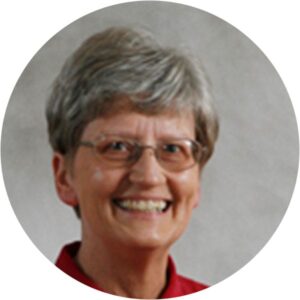 Meet Kathy Warren
Franciscan Sister Kathy Warren specializes in interreligious dialogue, particularly Muslim-Christian interaction, from a Franciscan perspective. She is the author of Daring to Cross the Threshold: Francis of Assisi Encounters Sultan Malek al-Kamil. Sister Kathy's book grew out of her 2002 thesis from St. Bonaventure University, where she earned a master's in Franciscan Studies.
She also holds a master's degree in Religious Studies from Loyola University in Chicago, Illinois, and a doctorate in ministry from the Graduate Theological Foundation in South Bend, Indiana. Along with Jaysari (Joyce) Hart of Los Angeles, CA, Sister Kathy is co-producer of the DVD: In the Footprints of Francis and the Sultan: A Model for Peacemaking. She is a popular presenter on topics of peacemaking and interreligious interaction and other areas of Franciscan spirituality.
2/10/17-The United States Council of Catholic Bishops (USCCB) Committee for Ecumenical and Interreligious Affairs released a statement expressing Solidarity with the Muslim Community.
The statement reads in part:
We recognize that Friday evening's Executive Order has generated fear and untold anxiety among refugees, immigrants, and others throughout the faith community in the United States…we join with other faith leaders to stand in solidarity again with those affected by this order, especially our Muslim sisters and brothers…While we also recognize that the United States government has a duty to protect the security of its people, we must nevertheless employ means that respect both religious liberty for all, and the urgency of protecting the lives of those who desperately flee violence and persecution. It is our conviction as followers of the Lord Jesus that welcoming the stranger and protecting the vulnerable lie at the core of the Christian life. And so, to our Muslim brothers and sisters and all people of faith, we stand with you and welcome you.