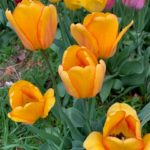 May 2022 News Update
New Leadership Elected for Sisters of Saint Francis
May 9, 2022 – For Immediate Release: The Sisters of Saint Francis, Rochester, Minnesota, are pleased to announce that together, with One Common Heart Creating the Future, they have elected a new leadership team for 2022-2026:
Sister Tierney Trueman, serving as President / Congregational Minister
along with the following Councilors / Associate Ministers:
Sister Carolina Pardo Jaramillo
Sister Dawn Nothwehr
Sister JoAnn Chevalier
Sister Marilyn Geiger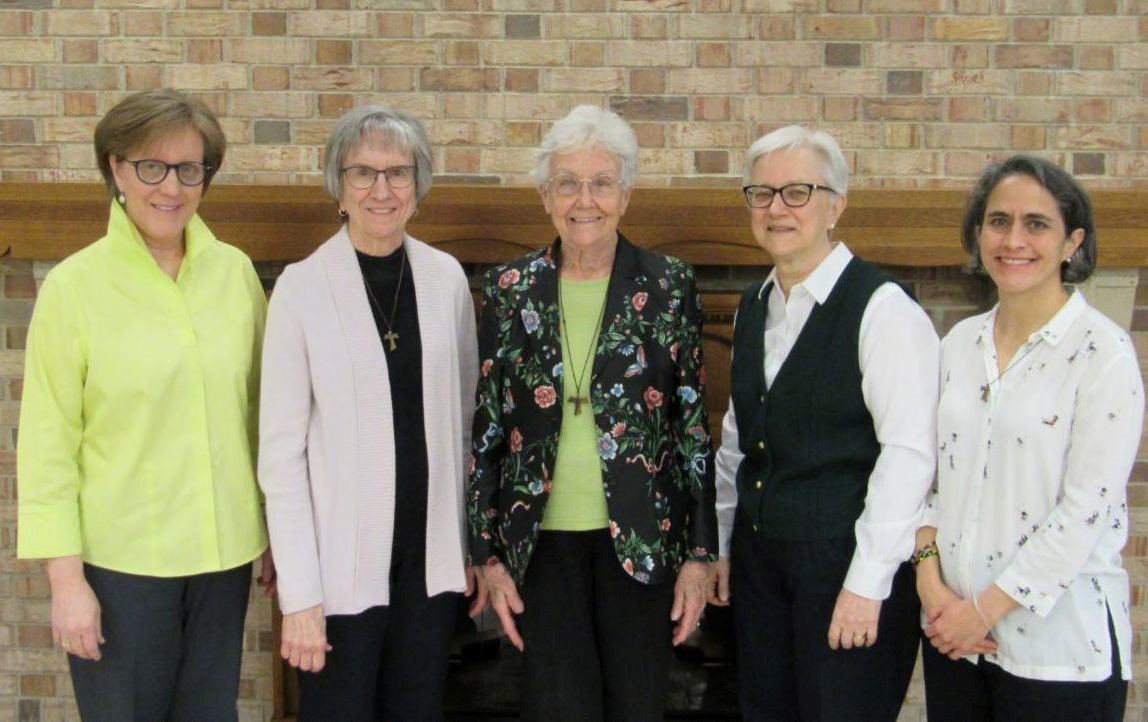 L to R: Sisters JoAnn Chevalier, Marilyn Geiger, Tierney Trueman,
Dawn Nothwehr, and Carolina Pardo Jaramillo
The Congregation is grateful these five women have accepted the call to serve in leadership from July 2022 through June 2026. Their installment ceremony will take place on July 3, 2022.
The outgoing leadership team of Sister Ramona Miller, President/Congregational Minister, and Sisters Mary Eliot Crowley, Judi Angst, Charlotte Hesby and Jennifer Corbett, serving as Councilors/Associate Ministers, express their gratitude to all who supported them during their congregational leadership term from July 2018 through June 2022.

This article about Sister Theodora, which was written by Cojourner Marianne Hockema, appeared in the Mayo Clinic Emeriti Association Newsletter The VOICE Volume 28, No. 3, on May 6, 2022. Click here to read.