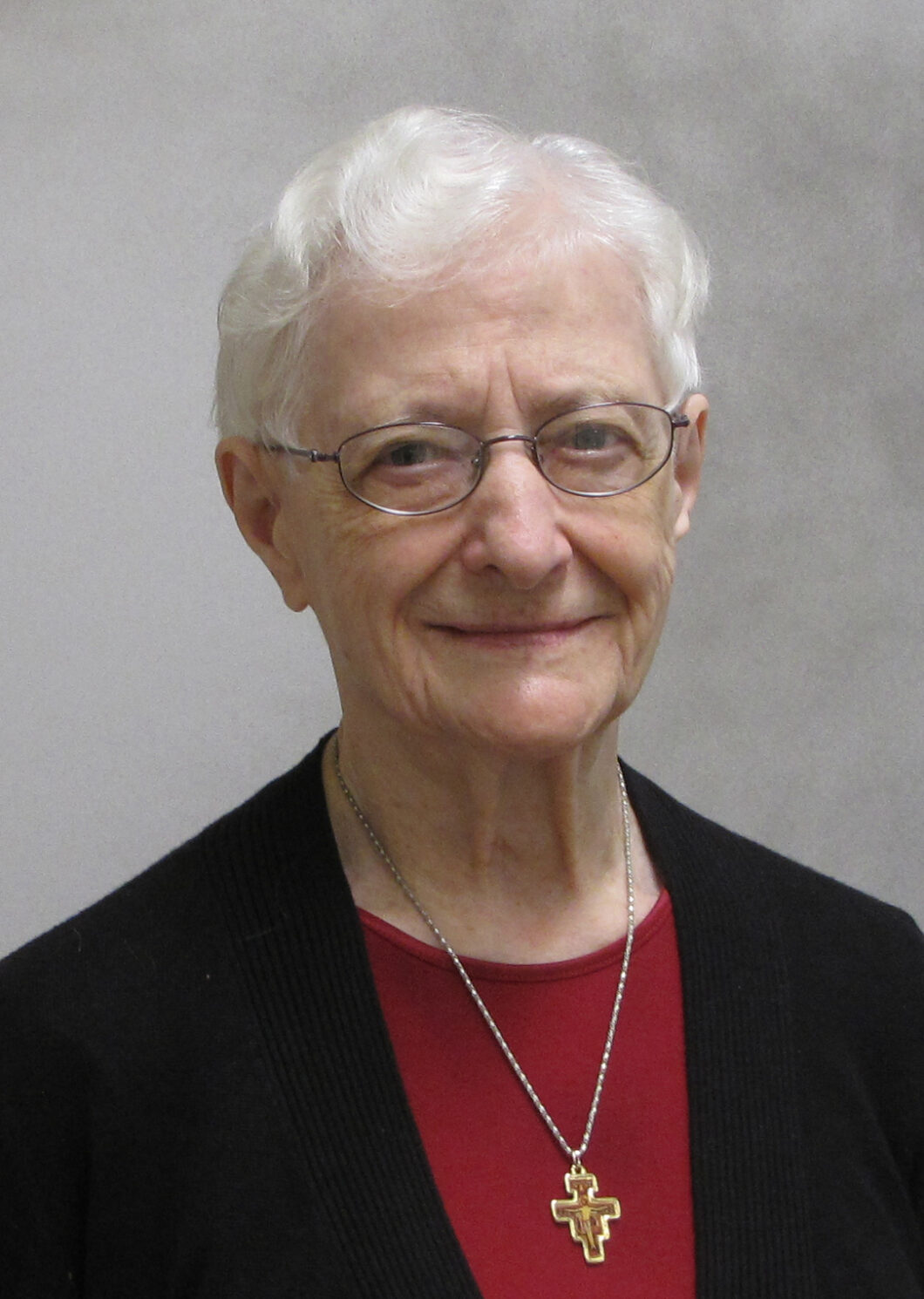 In Memory of Sister M. Severina Caron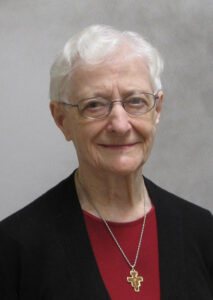 Sister M. Severina Caron, OSF
Sister M. Severina Caron, 98, a Franciscan Sister of the Congregation of Our Lady of Lourdes, Rochester, Minnesota, died at Assisi Heights on Friday, September 15, 2023.
Adeline Donata Caron was born on December 31, 1924, in Marshall, Minnesota, to George and Rosa (Pommier) Caron. She entered the Sisters of St. Francis in 1943, received the name of Sister Mary Severina, and made perpetual vows in 1948. She received her Master's in Mathematical Education from Temple University, Philadelphia, Pennsylvania, in 1974.
Sister M. Severina dedicated 39 years of her life to teaching in various schools, including St. Juliana's in Chicago, Illinois (1945-1949, 1968-1970); St. Augustine in Austin, Minnesota (1949-1952); St. Kilian in St. Kilian, Minnesota (1952-1953); primary education at St. Mary School in Portsmouth, Ohio (1953-1957); St. Joseph in Ironton, Ohio (1957-1958, 1961-63); St. Gabriel in Fulda, Minnesota (1958-1961); St. Mary's & Marian High School in Owatonna, Minnesota (1963-1964); St. Peter in North St. Paul, Minnesota (1964-1966); St. John Elementary in Rochester, Minnesota (1966-1968); and St. Mary's in Sleepy Eye, Minnesota (1970-1975).
Between 1975 and 1976, Sister M. Severina served in the Congregational Treasurer's Office at Assisi Heights in Rochester, Minnesota. She then served as a teacher at St. Raphael in Springfield, Minnesota, from 1976-1984. From 1984-1985, she served in alumnae records at the College of St. Teresa in Winona, Minnesota. She served as a secretary/typist for Winona Public Schools and the Diocese of Winona, Winona, Minnesota, from 1985-1986. Between 1986 and 1995, she served as an Assistant Archivist at Assisi Heights in Rochester, Minnesota. After retiring, Sister M. Severina served as a Marriage Tribunal and advocated for the Diocese of Winona in Rochester, Minnesota, from 1995-2012.
Survivors of Sister M. Severina Caron include her Franciscan Sisters, with whom she shared life for 80 years, and many nieces and nephews. She was preceded in death by her parents, four brothers, Isaac, Victor, Edward, and William Caron; and seven sisters, Sister M. Donata, Helen, Bernadette, Genevieve, Irma, Ruth, and Rachel Caron.
A Resurrection Liturgy will be held at Assisi Heights at 11:00 a.m., Thursday, September 28, 2023. The burial will take place at Calvary Cemetery. Click on this link to view the funeral via livestream on Thursday at 11:00 a.m.: https://us02web.zoom.us/j/88367423126.
Suggested memorials are to the Sisters of St. Francis, Office of Mission Advancement, Assisi Heights, 1001 14th St. NW, Rochester, MN 55901.