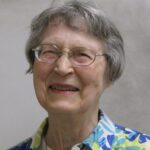 In Memory of Sister Charlotte Dusbabek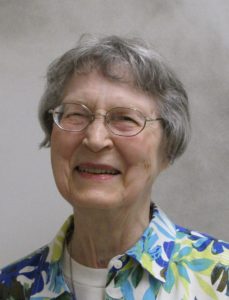 Sister Charlotte Dusbabek, 90, a Franciscan Sister of the Congregation of Our Lady of Lourdes, Rochester, MN, died at Assisi Heights, December 16, 2020.
Charlotte Rosemary Dusbabek was born July 9, 1930, in Waseca, Minnesota, to Henry and Esther (Knish) Dusbabek. She entered the Sisters of St. Francis in 1953 and made perpetual vows in 1959.  Professional studies included a Bachelor's Degree in Nursing from Marquette University, Milwaukee, WI, 1960, and a Master's Degree in Nursing Service from Catholic University, Washington, DC, in 1962.
Sister Charlotte was instrumental in contributing toward the advancement of health care during the forty years she was on staff at Saint Marys Hospital.  She became the trainer of cardiopulmonary resuscitation technique, organized the first classes in cardiac defibrillation, developed Saint Marys first critical care nurse training program and was head nurse in the first Medical Intensive Care Unit.  She also served as a staff nurse, head nurse, psychiatry and cardiovascular in-service instructor.  Sister Charlotte also served as an administrative assistant, responsible for coordinating a Nurse Productivity and Quality program for Nursing Service.  She retired from nursing at Saint Marys in 1995 and immediately began visiting patients at the Hospital as well as working to donate left over food to nonprofit shelters in Rochester.  In 2011, she was the recipient of the Mayo Excellence Award for Community Caring. She believed in giving compassionately in everything she did.
Sister Charlotte is survived by her Franciscan Sisters, with whom she shared life for 67 years; a sister-in-law, Patti (Harold) Dusbabek; three cousins, Carol Sheehy, Bill and Barb Stangler, and Robert and Patsy Culhane; a niece, Deanna Dusbabek; and a nephew, Erik Dusbabek. She was preceded in death by her parents, Henry and Esther Dusbabek, and two brothers, Harold L. Dusbabek and Lawrence Dusbabek.
A private Funeral Mass will be held at Assisi Heights.
Memorials are suggested to the Sisters of St. Francis, Office of Mission Advancement, Assisi Heights, 1001 14th St. NW, Rochester, MN  55901.