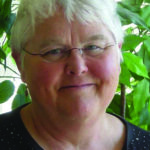 In Memory of Cojourner Shirley Rowley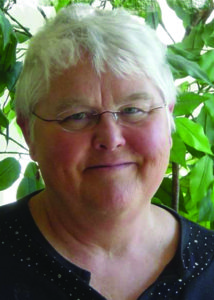 Shirley Rowley, Cojourner
Shirley Rowley died unexpectedly on May 12, 2022; just days before her 22-year-old nephew's funeral.
Shirley said she was "born a Franciscan" because she was delivered by Sister Samuel at Saint Marys Hospital in Rochester. Shirley grew up on a farm between Rochester and Stewartville. She went to school in Stewartville, starting with a one-room school until she was in fifth grade. Her grandparents often took her to Mass at St. John's in Rochester. She wanted to have her religious education there as she said "the Sisters have always been my safe haven."
Shirley was the second child with one sister and three brothers. She graduated from high school in Stewartville and joined the convent after graduation. She was sent to work at St. Anne's until the LPN classes started. She left the Community before making "temporary vows."
After leaving, Shirley got a call from Sister Elisha saying they needed a second-grade teacher at Easton, Minnesota. So, after a year and a half of college, she was teaching. The Sisters there said they would teach the English classes for her if she would take cheerleading, softball and physical education. Shirley also started taking classes at Mankato State. The Easton position was just for just one year; then Sister Gladys asked her to come to Springfield to teach fifth grade. There she also directed music (having had no music education classes) and cheerleading. She also got another year of college at Winona State in her "spare time." That summer, Sisters Kirby and Joy asked her to go with them to Silver Springs, Maryland, for a couple of weeks. Soon thereafter, she finished college at Winona State. She taught at St. John's in Rochester for about seven years. She then completed a pastoral care program and got a Master's Degree in Pastoral Education at St. Louis University.
In 1978, she moved to Minneapolis. She began a religious education position at St. Michaels in Farmington, created a pastoral ministry job and was there for a total of twenty-six years. Always interested in education, she took grief training at Wilder, a human sexuality course, training in dealing with death, and hospice training. She moved to St. Joseph's parish in Rosemount as a pastoral minister in outreach, for eleven years. Shirley received the Mary Mulheron Award from Association of Pastoral Ministers in 2005.
Sister Geneva Berns shared a wonderful story about Shirley and Sister Kate Zimmerman – both experienced Boundary Water trekkers. Sister Geneva and her younger sister, Bernice had never camped or canoed and could not swim. Shirley and Sister Kate were confident they could help Sister Geneva and Bernie have a successful trip to the Boundary Waters. Sister Geneva said Shirley and Sister Kate were wonderful hosts for these two naïve camper/canoers. "We laughed our way through the whole week!" Shirley being a religious ed teacher always sang "Chickens for Peace, Chickens for Peace." That song continued every time they communicated.
Shirley especially liked to work with the sick and the dying. She had always been drawn to learn more and said, "I want to be the best person I can in dealing with people with different issues." She always stayed close to the Sisters, and really saw no need to become a Cojourner until some Sisters from another community asked her to become an associate with them. She was drawn to the Rochester Franciscans because of their work in social justice, "they have given me life in so many ways." "I want to say thank you for being the caring and supportive community you've been all these years and for letting me into your lives."
Thank you, Shirley – you enriched all our lives. Peace be with you.
Submitted by Margo Kroshus, with Mary Huettl and Sister Geneva Berns