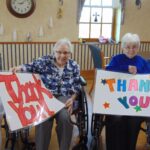 Give to the Max – November 2022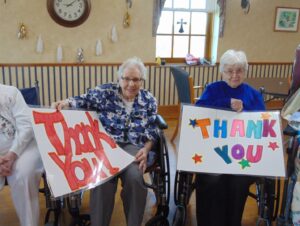 Give to the Max Day is November 17, 2022!
You may participate by clicking on this link.
We appreciate your support as we identify ways to support the Sisters as they age in place. In summary, each of these items will enhance the comfort and ensure engagement and connection amongst the Sisters as they enter their sunset years:
New Geri-chairs
More wheelchairs
Comfortable seating and serving equipment in the Coffee Cup
Portable microphones and speakers available on each floor
As many of you may be aware, the Sisters choose to remain as active as possible, engaged in and praying for people and concerns of the world, and they truly enjoy the interaction and camaraderie that comes with congregate living. We want to help support that as much as possible!