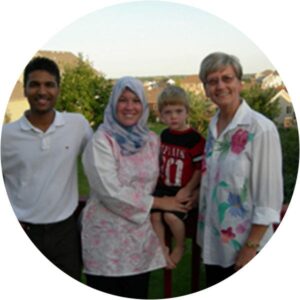 The three major monotheistic religions in the world are being challenged to renew their relationships, and for some, to move beyond the narrow misconceptions of the other. What can we do to open the dialogue and break down the walls of fear and anger? Creating a climate beyond dualistic thinking offers a new, third way of relating and communicating. Consciously listening to one another may surprisingly elevate our communications and connectedness. As Franciscans, we can tap our creativity to find new ways to be peace-makers. Francis visited the Sultan and discovered a larger truth. Whom will we visit? What will we discover?
Interreligious dialogue, a challenging and timely endeavor, has the potential to bring major shifts to our world view while stretching our concepts about community and our own scriptural roots. Theological differences become opportunities for growth when the human bond is a component of the conversation. Jews, Christians and Muslims all carry historical wounds and scars from previous conflicts and wars. Post-modern challenges of the twenty-first century raise questions which confront the world. Can individuals and nations find a common path that celebrates religious diversity, freedom, respect, compassion and reciprocity? Can new friendships be forged for the sake of global peace?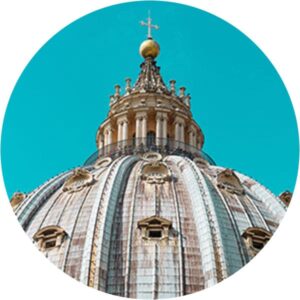 A 1991 Vatican document, Dialogue and Proclamation, offers the following definition of dialogue:
In the context of religious plurality, dialogue means 'all positive and constructive interreligious relations with individuals and communities of other faiths which are directed at mutual understanding and enrichment,' in obedience to truth and respect for freedom.' (DP 9)
A spirit of dialogue has the power to move us away from the dualistic mind that continues to separate our various realities into categories of comfort. As we dialogue, the win/lose mentality shifts away from debates and power plays to a mutual trust where each person learns from the other.
(Franciscan Identity and Mission — Winter, 2008)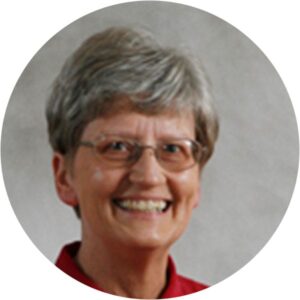 Meet Kathy Warren
Franciscan Sister Kathy Warren specializes in interreligious dialogue, particularly Muslim-Christian interaction, from a Franciscan perspective. She is the author of Daring to Cross the Threshold: Francis of Assisi Encounters Sultan Malek al-Kamil. Sister Kathy's book grew out of her 2002 thesis from St. Bonaventure University, where she earned a master's in Franciscan Studies.
She also holds a master's degree in Religious Studies from Loyola University in Chicago, Illinois, and a doctorate in ministry from the Graduate Theological Foundation in South Bend, Indiana. Along with Jaysari (Joyce) Hart of Los Angeles, CA, Sister Kathy is co-producer of the DVD: In the Footprints of Francis and the Sultan: A Model for Peacemaking. She is a popular presenter on topics of peacemaking and interreligious interaction and other areas of Franciscan spirituality.
2/10/17-The United States Council of Catholic Bishops (USCCB) Committee for Ecumenical and Interreligious Affairs released a statement expressing Solidarity with the Muslim Community.
The statement reads in part:
We recognize that Friday evening's Executive Order has generated fear and untold anxiety among refugees, immigrants, and others throughout the faith community in the United States…we join with other faith leaders to stand in solidarity again with those affected by this order, especially our Muslim sisters and brothers…While we also recognize that the United States government has a duty to protect the security of its people, we must nevertheless employ means that respect both religious liberty for all, and the urgency of protecting the lives of those who desperately flee violence and persecution. It is our conviction as followers of the Lord Jesus that welcoming the stranger and protecting the vulnerable lie at the core of the Christian life. And so, to our Muslim brothers and sisters and all people of faith, we stand with you and welcome you.